No doubt you have all heard of Crystal Faye's fabulous online shop by now. Her site is chock full of monogrammed and sparkly goodness, including tons of fabulous accessories perfect for ladies and Momma's who are fashionable and on-the-go.
You may remember my reviews of her awesome Monogrammed Yoga Pants, and the classic favorite Monogrammed Tumbler as well. Each time I visit her site, I get swept away filling my shopping cart with jewelry, gear and pretty items for my house.
This month, I had the pleasure of reviewing one of her personalized iPhone cases. I felt like my phone needed a summer pick-me-up, and the instant I saw this bright, floral pattern, I was sold. After all, a girl can never have too many phone cases, right?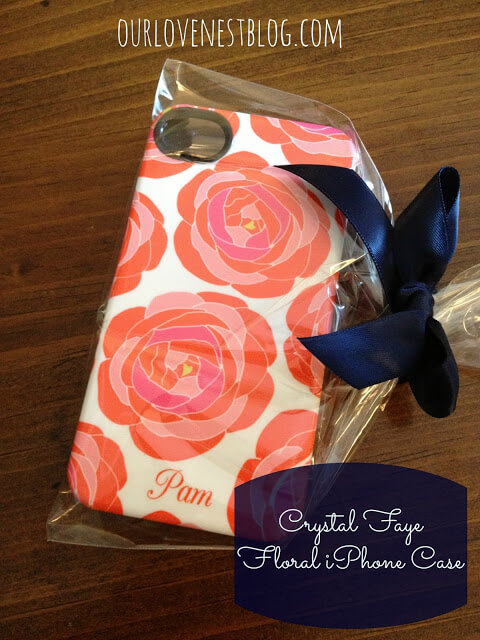 But, let's be honest. It is way too hard to look through Crystal's shop and only find one item you could use for your summer wardrobe/collection. So, Crystal and I got together and decided that we should offer my readers something a little more personalized to you and your unique tastes. Maybe you want to stock up on accessories for your business, or perhaps buy some of your best girlfriends monogrammed koozies for your upcoming beach trip?!
Kicking off today, I will be giving away a $25 gift card to be used on ANY purchase from Shop Crystal Faye! And don't forget to use my code NEST10 during checkout to receive 10% off your order in addition! Simply use the Rafflecopter widget below to enter. This giveaway will be open until 6PM on Thursday, June 6th, and a winner will be selected and announced by end of the day on Friday, June 7th!
Good luck, ladies!