The new "M" family. Married in November 2010 and currently spending most of our days and nights reliving the college "glory days" with friends, making our one-bedroom apartment into our temporary home and settling into our new roles as husband and wife.

We enjoy working out together (who doesn't love P90X?), are pretty much in love with our Netflix account, don't miss an episode of Modern Family, Jersey Shore or Cake Boss, can't turn down a good home-cooked meal or bottle of wine, and have plans to grow our family in the near future with the inevitable addition of the puppy variety!!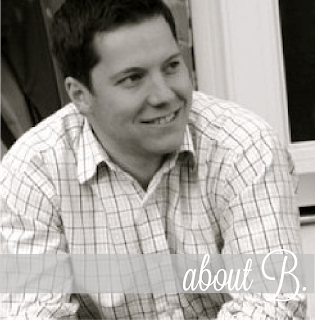 B is my handsome, better half. A former all-boys school basketball player turned post college grad project manager hubby. He is also the most genuine and caring man, and even helps me cheer on my NY Jets during the playoffs every year (once the Ravens are eliminated, obviously).