The art of shopping at the mall is almost completely lost on me. It is just too easy to find coupons and free shipping codes, and order the items you are lusting after from the comfort of your own home. The one problem that I find with ordering everything online is that you can never be sure of exactly how it will fit you. After all, we all know that JCrew's size small is different than Gap's is different than Ann Taylor's and so on. This is one of the things that I find most annoying about shopping for women's clothes.
All of that can be a thing of the past when you shop with eShakti. Never heard of them? They will revolutionize the way you shop online. eShakti is all about 'real clothes for real people.' They know that not all women are built the same, and that clothing works best (especially on us women) when it is customized for your individual body. eShakti allows custom changes in the style of the garment – sleeve, neckline, length can all be changed by the customer to her preference. They are also the only company offering all styles in all sizes: 0-36W & custom!
Now, when you shop online, you can customize your size, style and fit using eShakti's unique online tools. And the best part? The turnaround time is quick and all of the clothing is affordable!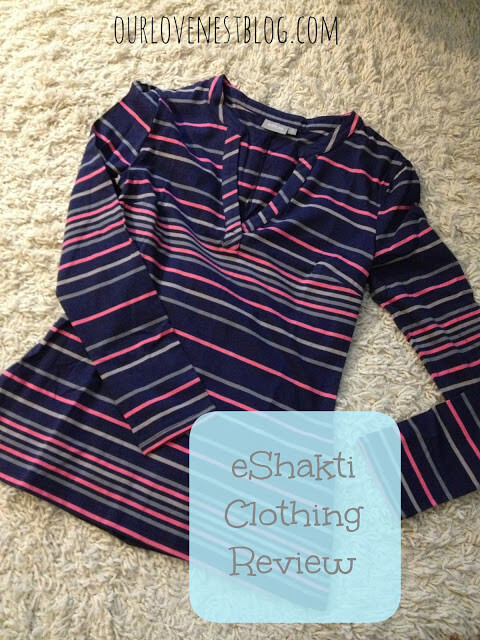 I had the opportunity to review an item of my choice directly from eShakti. I chose a comfortable, cotton type that included stripes and some give - both things I have loved throughout my pregnancy. The item arrived shortly after I placed my order, the packaging was impressive, and when I tried the top, I was surprised at just how well it fit over my bump!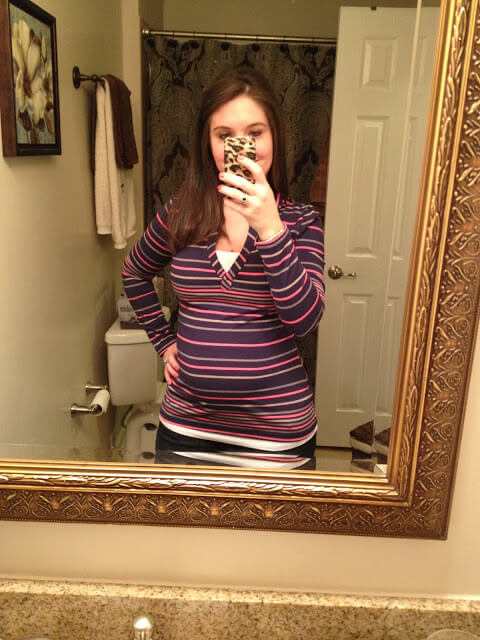 So, if you're in the market for some new summer gear, why not order what you want in the size and fit that will truly flatter your body best? You can also save $25 on your first order by signing up with eShakti right on their website!
And, don't forget to check out their Facebook and Pinterest accounts for style ideas and other special offers!
I was given one clothing item of my choice to review, but was not compensated in any other way for my honest opinions throughout this review.