I have become quite the online shopper. My husband constantly

jokes

that the UPS man must either hate me or love me because he is here all the time. And, half the time, I don't remember what's in the box he delivers. What can I say, I love being able to shop in my PJs with no makeup on at 7AM or 11PM. And free shipping is awesome.
Although I have shopped on many different sites, I had never participated in an online shopping auction before! When I was contacted to review Tophatter.com

, I jumped at the chance to check out a new way to shop online.
If you're not familiar with

Tophatter

, allow me to share a little bit about them with you. Daily auctions are hosted on the site where you can place live bids for items like jewelry, accessories, home decor, crafts and so much more! You actually have a little person that enters the 'auction' for you, and you can bid with the best of 'em.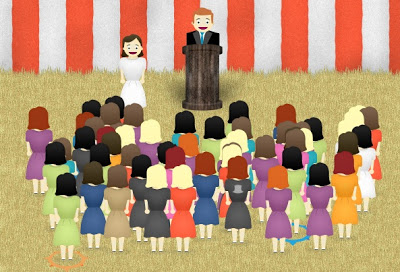 I found myself checking out a bunch of the different auctions, and bidding on a few accessories. Items like furry fingerless gloves, Coach purses and tons of jewelry

.

I was in heaven!
Tophatter

also features a live chat feature, so you can chat about the item, with your friends during the auction, and have your questions answered all in real time. Th bidding goes pretty

q

uickly, so you will not need to sit around for hours waiting for your favorite item to come up for auction. I chose my top three favorites and was the proud owner of my new furry fingerless gloves within 20 m

inutes!

Even better,

Tophatter would love to help you pass along the savings to my readers this holiday season. EACH of you will receive a $10 credit when you sign up for Tophatter and spend $11 on an auction!

It doesn't get much better than that!
Have you discovered the addictive new auction site called Tophatter, where buyers bid for sellers' unique goods in fast-paced virtual auction rooms? From crafts and DIY projects, to antiques, jewelry, home décor and much more, there's no limit to what you can discover on Tophatter.
With live auctions every day, sellers get to showcase their wares from around the world to a community of thousands of buyers, and answer questions via chat as the clock ticks down. Each lot sells in an average of two minutes, so buyers must bid quickly!
Tophatter's auctions become interactive live events where buyers and sellers can hang out, chat, and win. Led by the esteemed Sir Wendell Wattington and his animated family, Tophatter auctions keep the fun rolling in.
This is a sponsored post written by me on behalf of Tophatter. The opinions and text are all mine.