My apologies for being absent from last week's 'Show & Tell Monday.' It was just one of those week's where I couldn't keep every single thing on my list together. But, I am back this week, and I love this week's category! If you haven't already been reading and/or linking up with Becky's weekly Show & Tell, definitely head over and check it out ASAP!

My Favorites!
1. Tell us about your 5 favorite memories in your life.
1) One of my favorite (recurring) memories of my childhood was always Christmas morning. Christmas morning was pretty sacred in our house. We would stay home in our PJ all day, open gifts, eat a big breakfast, and my Dad would write (still does) us each a letter to read that morning before the rest of the festivities kicked off. I want to try and recreate special Christmas traditions with my family, too.
2) Going away to college. This one was tough in the beginning, because I had never even gone to sleep away camp, let alone lived over 5 hours away from my family. But, I did so much learning and growing up while in college. I lived on my own for the first time, met some of my very best friends, got a degree, and even met my future husband.
3) Our very first kiss. It was almost exactly six years ago, while out with some friends for my 23rd birthday. B and I shared some drinks, some dancing, and then he kissed me for the very first time. I will always remember how giddy I felt that night.
4) Our wedding day. I am sure that this day will make it onto most people's list, but I truly could not have asked for a more perfect day. Marrying B is definitely one of the best decisions I have ever made, and I know we got married for all of the right reasons.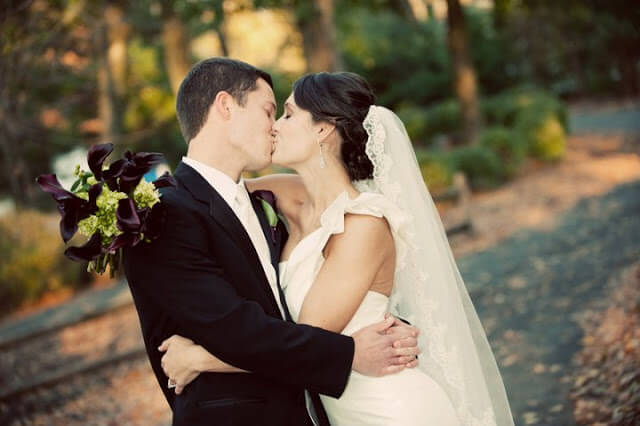 5) The day we bought our first home. Searching for and buying our first home as a married couple was a huge milestone for us. We did a lot of searching in the process, and tried an offer on two other places before we found our 'home.' We went through the ups and downs, paid off the rest of our debt, and bought a townhouse that needed some TLC.
The renovation process as a newly married couple deserves a post of its own, but let's just say that it was a true learning experience for us. One that taught us new things, brought us new highs and lows, and definitely brought us even closer together than ever before. I keep reminding myself how exciting it is to be preparing the home that we are sharing for the first time as a 'family.' The home that, some day, we will bring our first child home to. Talk about real, grown-up life!
2. Show us 3 of your favorite beauty products.
I wrote about some of my favorite beauty products here, and since they are all still at the top of my list, I thought I'd share them again!
3. Tell us what your favorite TV shows are to watch.
Oh my goodness, I don't know how I can possibly narrow this down to faves. But, I'll follow Becky's lead, and list them out by category for you. You're welcome.
1) ABC's New Fall Lineup - Grey's, Private Practice, Modern Family, REVENGE? Love them all. I am also now a HUGE fan of, and will admit that I am slightly addicted to, NBCs popular family drama, Parenthood. Love that cast.
2) Singing Competitions. I too, watch Idol, The Voice, and have recently fallen in love with The X Factor. I had forgotten how much I missed Simon!
3) Reality TV - The Housewives, The Kardashians, Married to Jonas, Cake Boss, Sister Wives. I pretty much dabble in all of it.
4. Show us 2 of your favorite pictures.
Wow, this is a tough one. Since there are so many to choose from, and I already included a wedding pic in this post, I will show you two of my favorite, recent photos.
Christmas in NJ last year. This is, by far, one of my favorite pics of our little family. And yes, we made Riley wear those reindeer ears just for the pic. I am not above dressing my dog up, sometimes. How cute are they?!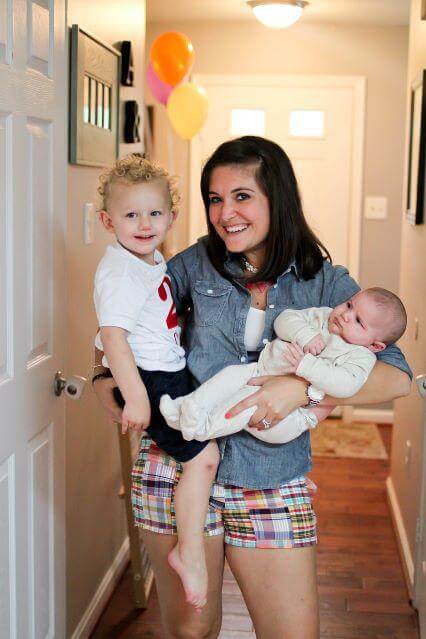 Most of you already know that I am an auntie to two beautiful boys, who also happen to be the sons of blogger, AP. Doesn't this just make your heart want to burst?!
5. Tell us your favorite things to do during "me time."
Some days, I am all about some 'me time.' Sometimes, I think that I thrive off of being alone and collecting myself. Maybe this is why we are taught to 'self soothe' at a young age. Most of the time, if I'm alone, not working, and want to relax, you will find me catching up on my DVR, cleaning or organizing something, or tackling a new DIY project.