This week, let's talk fall fashion, shall we? Of course, I have started pinning fall outfits like crazy lately, and I finally had the threads to pull together one of my favorite new looks last week.
This idea started with this pin. And, after all of the style perusing that I had done, this was the outfit that stayed with me. I love how simple, comfy and chic it is!
So, I started with the top. The black and white stripe color combo is such a classic, and I just happened to stumble upon a similar top while perusing Forever 21's website one afternoon while I should have been working or writing.
I was actually given the leopard print scarf as a birthday gift from a friend, and I knew it was the perfect accessory to complete my version of this look!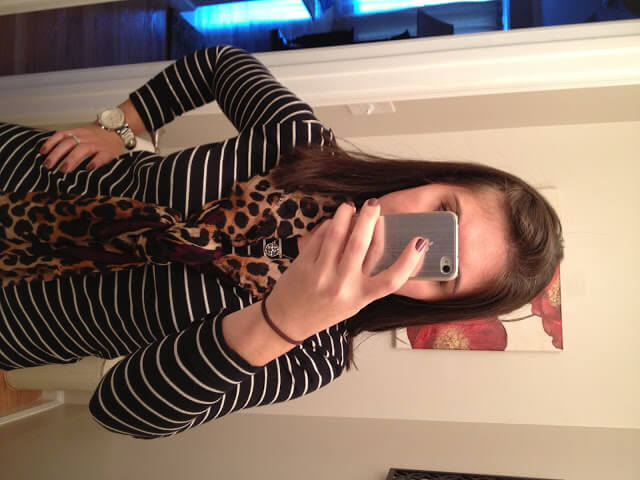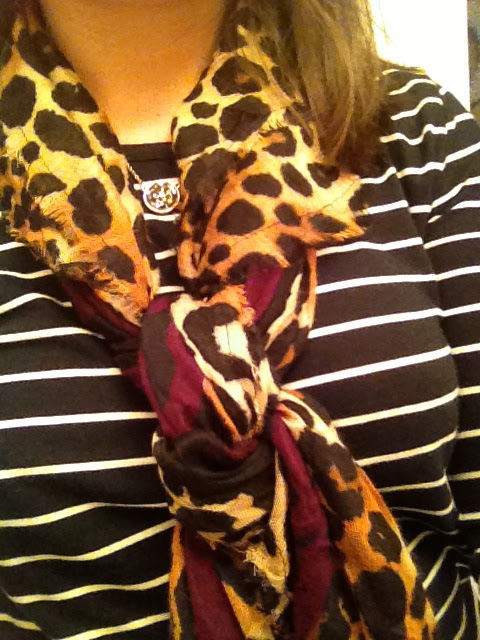 I went with the long scarf look instead of infinity, but I love the way the colors pop, and the contrast of stripes and patterns is one of my favorite new trends.
So, there you have it, my first Pinterest inspired fall ensemble. What you are wearing this fall?