Today was a busy day, I was up and at it at 6:30 this morning, and then ran out the door for a doctors appointment and some errands by 9.
The weather today was pretty gross, so it was nice to be able to get home shortly after lunch time before the heavy rain started to come down. I am working on some Thanksgiving recipes for a sponsored blog post, and one of the recipes I chose was apple pie. This is my first time ever taking on the challenge of a homemade apple pie (well, the crust was store bought, oops!).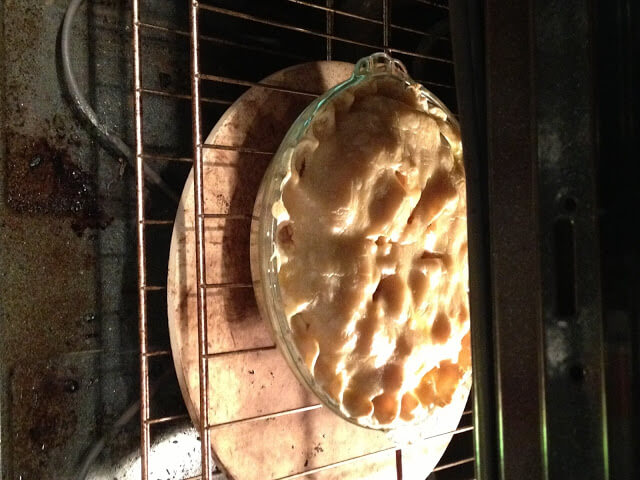 I enjoyed every minute of the labor and time intensive baking today. It helped me to relax, and I cannot wait to try the finished product with B later.
But, I may or may not have cheated on Halloween by listening to a few Christmas tunes while I was doing it. I usually make myself wait until after Halloween (at least), but I couldn't help myself, my holiday Pandora stations were calling my name!
Another simple before 30 goal will definitely be to try more new baking recipes, even if the company I choose during the process is a bit out of season.