Today turned out to be a perfect eve of my birthday. What started out as a lazy Friday morning turned into a fabulous afternoon, and even a great surprise!
We don't have anything big planned for the big 2-9 tomorrow because we are traveling to Virginia Beach for one of my college roommates' weddings. I am happy to celebrate my birthday at her wedding, and will even get the chance to catch up with some girls that I haven't seen in quite some time.
Today started out like any other Friday, I typically use my Fridays to catch up on work, sometimes spend some time blogging or blog reading, and often catch up on house chores. Today was no different, and by noon, I was still in my workout gear (though I still hadn't done any real working out) getting ready to tackle my weekend writing and finish up some chores before B got home.
My two best girlfriends had other things in mind.
Unbeknownst to me, two of my best friends (who you may know from here and here), had cooked up a little surprise for my birthday, and showed up with lunch, champagne, gifts, and lots of love.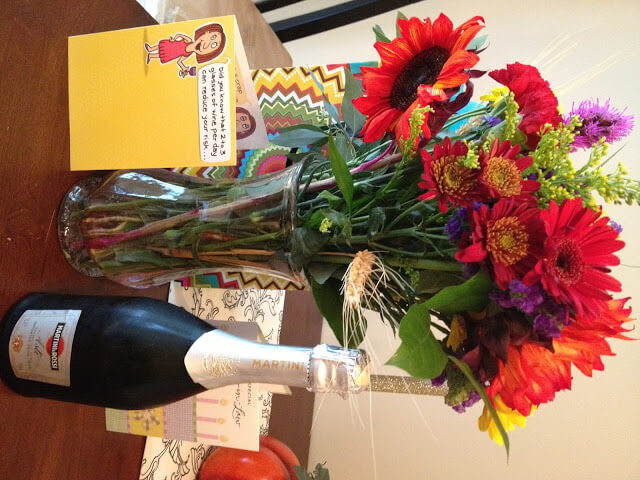 flowers courtesy of my husband :o)
There is something about quality time with your girlfriends that is good for the soul. We didn't do anything special, just caught up on the latest 'gossip' on my couch over chinese food and plastic cups of champagne, but it was exactly what I needed.
I have been so richly blessed in my life with good friends. Great friends. And reminders like today leave my heart full and my home happy.
A special shout out to these chicas for making the start of 29 even more awesome than I planned.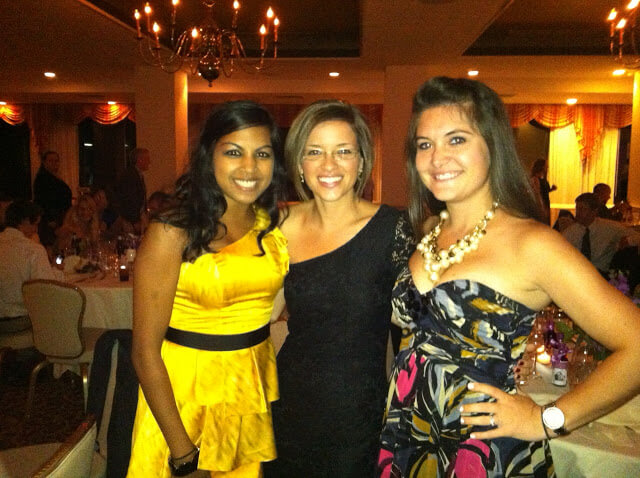 I consider Day 5 of my 31 Day journey a total success!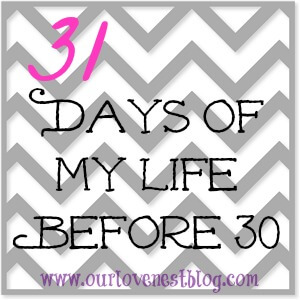 You can catch up on the rest of my 31 Day series here.