When I was a kid, my Mom had a small, side business where she made dry and silk flower arrangements and sold them at gift shows and sometimes, from our house. I have vivid memories of wondering how she could fill up so many hours making wreaths and topiaries. And, don't even get me started on what I used to think of Michael's. It's funny how things change, isn't it?
Ever since I joined Pinterest, I can't help but be intrigued, and often determined, to complete as many DIY projects as possible. Which, I'm sure you can gather from the slew of them that have already been displayed here.
On one of my more recent trips to Hobby Lobby (which, might I add, was over two months ago, and that makes me very sad), I decided to pick up a simple, twig wreath and some green berry sprigs, and thought I'd wait until the mood struck to one day to put this new project together. Well, that day happened about two weeks ago. The finished product is probably one of the quickest, easiest and most adorable projects I've completed to date!
Summer Berry Wreath DIY 'How-To'
What You'll Need:
One (1) twig wreath in the size of your choice (I used an 8 or 10 inch)
3-4 branches of green berry sprigs (or go with another color if you want!)
Glue gun & glue sticks
Over-the-door wreath hanger or ribbon for hanging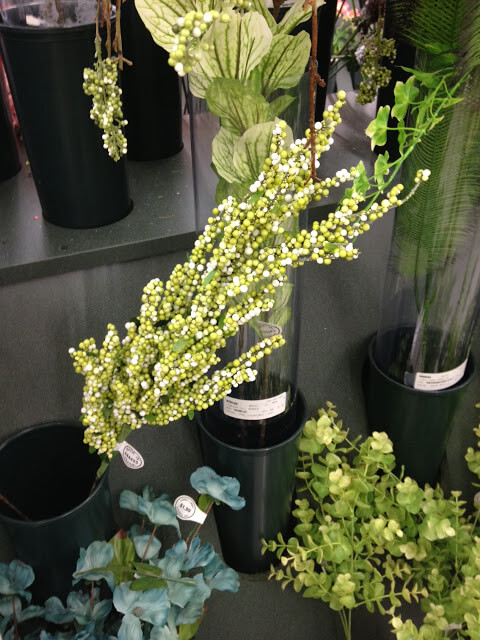 Begin by cutting the individual springs of berries off of the branch. I cut mine into about 3 inch sections.
Then, just begin gluing your sprigs down onto the wreath. Continue this process until your wreath is as full as you'd like it to be, or you run out of berries :o)
The finished product will look something like this ...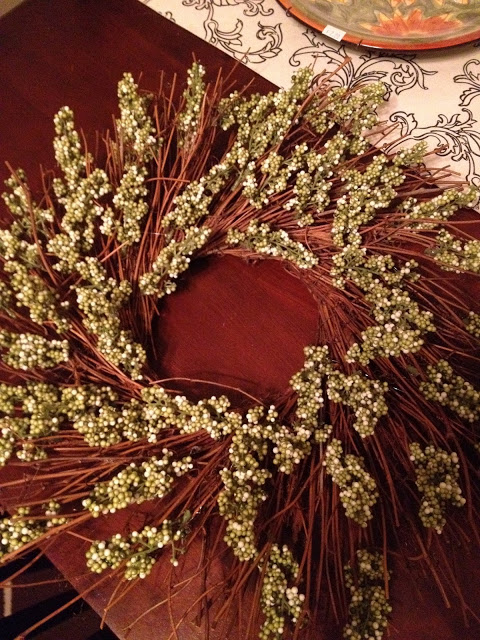 I love how simple and summery this wreath is, and snagged an adorable, new wreath hanger at Target and hung it on the inside of of the french door in our kitchen!