I can't believe it's already Friday! This week has flown by, and I'm honestly sad to see it coming to a close. But, we're not done yet!
Today, I'm welcoming Sam from The Ruby Turtle Hippie Times! If you've never read Sam's blog, you are certainly missing out. Her and her hubby are living in Michigan while she finishes law school, and I really admire her drive. Make sure to pop on over and say hello!
--------------------------------------------------------------------------------------------------------------
Hi y'all! My name is Sam and I write over at the ruby Turtle hippie times. A quick little background about me is that I've been married to my hubby for almost 5 years. We're from Oklahoma, but currently live in Michigan because I'm in law school. We have a Frenchie named Paisley and someday will have kids. For now, we love and enjoy each other tons.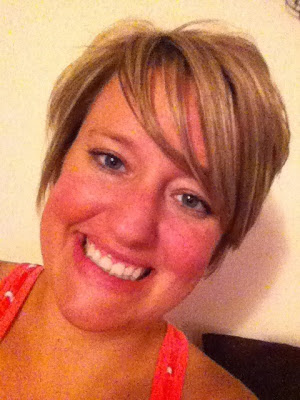 I'm super excited to write out what my ideal summer days have been this summer. The summertime is when I live "in the now" the most. So let's get to it.
This summer, my husband and I have been taking every opportunity to soak up the summer. Our sense of urgency is based on the fact our friends from school will soon be heading back to their respective states. (We'll head back to ours too!) In the process of spending all this time together, we've started living in the now and enjoying each day.
As a result, we've been having some kick-a** dates. So I thought I'd share my date night ideas with y'all. They're nothing spectacular or over the top, BUT if you turn off your cell phone, you'd be amazed at how fun these activities are.
1.

Fishing. I didn't think I would like this. I mean come on, touching nasty worms to put them on hooks? Yuck, but catching a fish is uber fun! Once I caught that first fish, I didn't want Brandon's help with baiting my own hooks and casting. Of course, I still needed help with releasing the fish, but hey baby steps! There also is something really relaxing about fishing. Your hubby will also find it super hot. JUST SAYING!
2.

Car Shows. I know this might seem lame, but the cars are just so dang cool! It allows for a nice afternoon or evening stroll. Car shows tend to be around or near a great burger joint, so if you like themed dates, then this will be an All-American date!
3.

Watching Dawson's Creek at nighttime before bed. This is pretty self-explanatory. I know there are a lot of TV series that could be watched, but I am recommending this one for the great 90s music, the good beach scenes, and who doesn't love a good teenage love story! It will be an awesome way to wind down your day with your honey.
4.

Sno-cones. I never thought that I could miss something as simple as flavored ice in my entire life. But y'all, there are no sno-cones to be found in Michigan. I cannot wait for a good old sno-cone back in Oklahoma. I think this simple idea is good for a quick sweet treat at night when good conversation is prone to happen or during the day when you think you can't take the heat one more second. Sno-cone dates are special for us because they were part of our first dates.
5.

Hit up the pool. If it is hot as blazes outside, run don't walk to the pool with your special somebody. It'll cool you off and maybe you'll get a tan in the process. It's a treat that cools you off without going to the movie theatre so you won't miss out on some good conversation.
6.

Bonfire with friends. Not all dates have to be just you and your honey. Smores, a good drink, hot dogs, burgers, chips and dip, and a lawn chair make for a good time around the fire.
So there you have it! These are just some of the fun ideas that we've had the fortune of doing this summer. Hope this finds you well!