I'm sure you're tired of reading 'Christmas recap' posts by now, but I just couldn't help myself. I also couldn't bring myself to bang this post out yesterday because I was suffering from post-Christmas sadness. I cannot believe that it came and went so fast this year!
Just like I mentioned, we fulfilled all of our
annual traditions
this year. We traveled up to NJ, spent countless hours relaxing and catching up with my family, went to church on Christmas Eve and attended our annual Christmas Eve party with our closest family friends.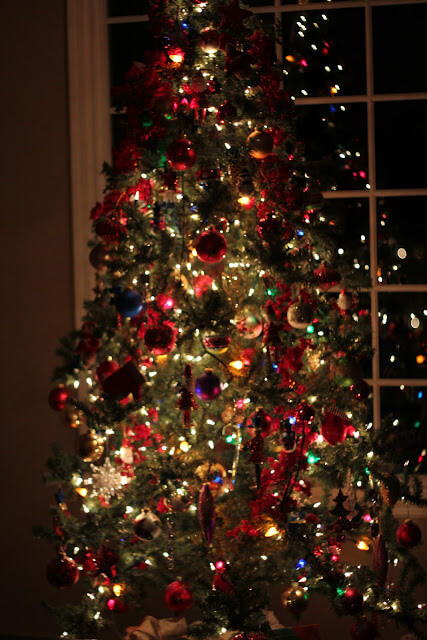 We even remembered to pose for a sweet family picture, can you believe it?! It's about time we had a new pic of the three of us, and those reindeer ears of Riley are just too hilarious not to photograph.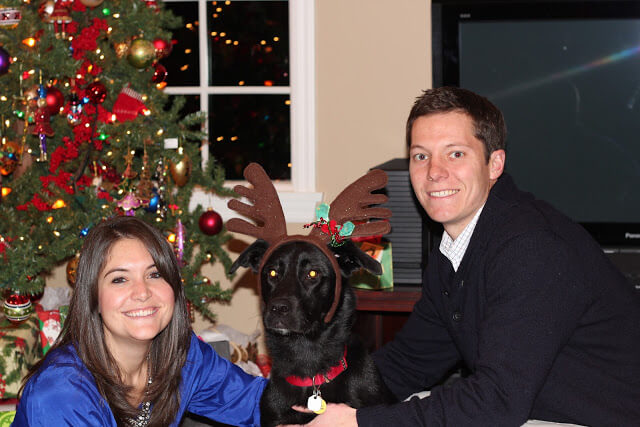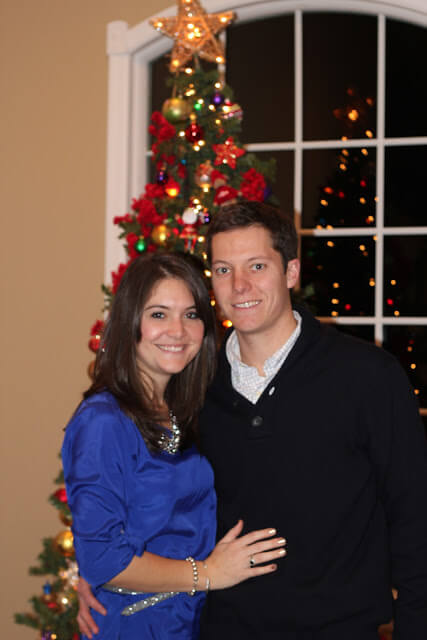 Christmas morning was great. I baked a french toast casserole for everyone, and we spent most of the morning just relaxing, eating and listening to Christmas music. We didn't even start opening gifts until well after 10AM!!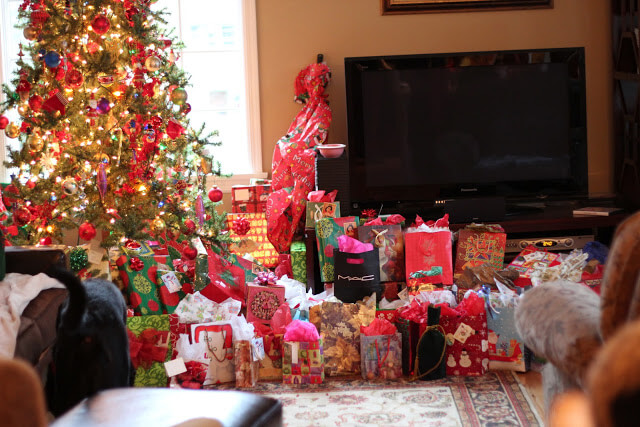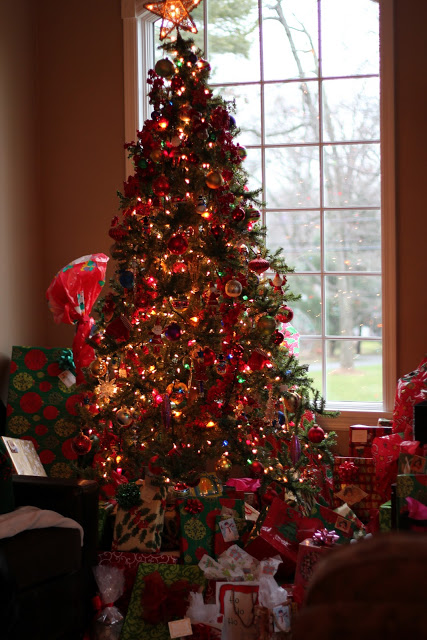 It was a memorable year for all of us. We stayed home, just the seven of us and soaked up every minute of the day. We shared a delicious Christmas dinner and watched a movie afterward. And of course, it was early to bed for all, Christmas can be exhausting!
The only thing getting me through this week is knowing we're headed to spend New Years in Florida with my family on Friday; I just don't want it to end!
How was your Christmas? I hope it was everything you hoped for and more!