About a month ago,
Twitter
was buzzing with talks of holiday swaps between bloggy friends! I had never participated in a blog swap, so I was excited to sign up and meet some new ladies!
Laura
played hostess for my first swap - the 'Very Bloggy Christmas Swap!' I was paired up with Jamie from
Life In A Southern Town
. I absolutely love shopping for the holidays, so as soon as Black Friday rolled around I put on my
shopallday
shoes and headed out to find some fun things for Jamie!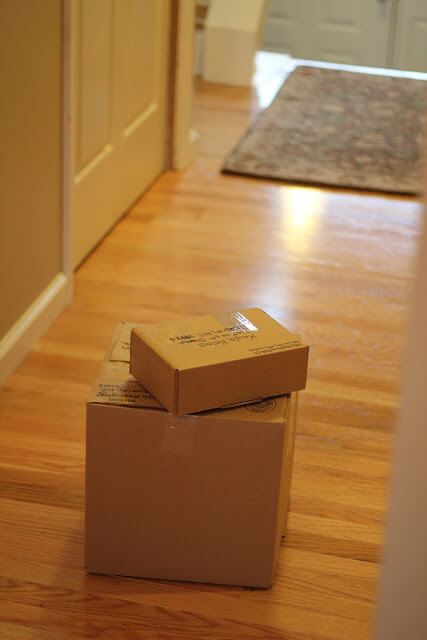 I packed up the goodies I bought for her and sent them on their way to her little Southern town.
And then I waited ....
And, a few days later came home to a package waiting just for me!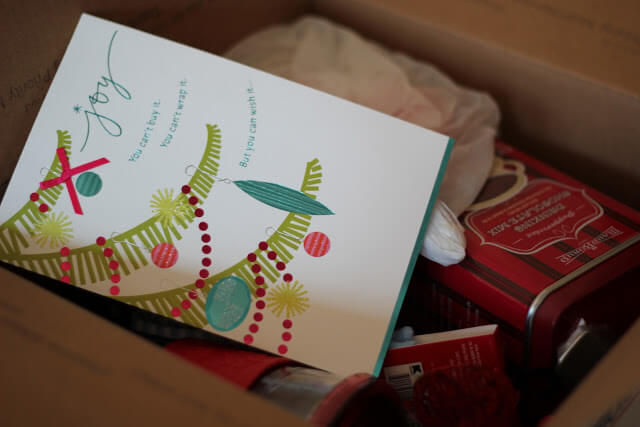 How exciting to open my first Christmas gift of the season! And, Jamie did not disappoint! She filled my package with fun, holiday themed items from chocolatey treats to ornaments for my tree.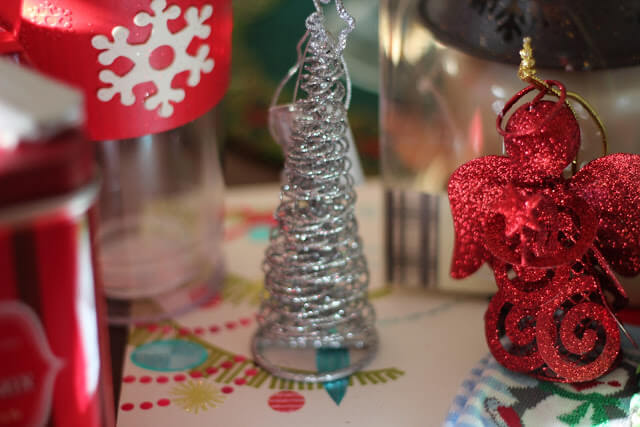 What did Jamie send my way, exactly?
Minty hot chocolate mix
Two festive pairs of holiday socks
A travel cup!
Two ornaments for my tree
Hershey's Mint Truffles

And, a beautiful scented candle that's already on display in my kitchen!
Of course, I got right to hanging the new ornaments on my tree, because I love nothing more than adding to my collection! My tree may be small this year, but it's full of gorgeous ornaments! Jamie sent me a precious red, angel ornament, and an adorable silver tree ornament!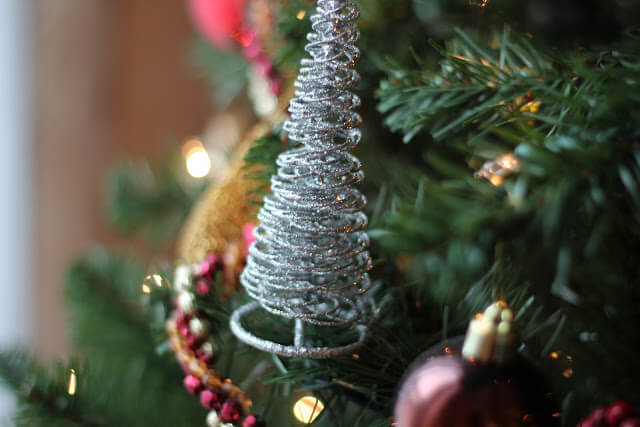 Thank you Laura for hosting this event for all of us, and special thanks to Jamie for brightening my holiday! It was so much fun to get to meet you, and I can only hope that you enjoy the goodies I sent your way as much as I love mine!!
Have you started to give and receive gifts yet this year? I just adore picking out special gifts for the people in my life and watching them open them! We have so much to celebrate this year, and we're counting down the days until the family celebrations begin this weekend!