Well, ladies, I think today will be the official start of my two weeks of holiday cheer posts! This year I particapted in two blog swaps, I'm guest blogging for a sweet friend for the holiday, AND my sistah-in-love is co-hosting a week's worth of holiday themed link-ups with
Nina
,
Erin
,
Meredith
and
Molly
, so what better to do than run with the theme and spinkle in some holiday posts of my own, too?!
Day 1 of the 'Oh What Fun It Is To ..." week comes from the fabulous
Nina
, and it's all about hosting and entertaining for the holidays! I must admit, I have definitely taken tips on decorating, wrapping and entertaining from Nina before, so I thought I must link up for today's party!
How do we celebrate and entertain around the holidays? Well, I love to throw a party, and attend a party, and the holidays provide so many reasons to do so! In keeping with the theme, and like I mentioned last week, some of my besties and I planned to co-host a ladies holiday cocktail brunch to celebrate some of our good friends in true, girly fashion. We chose a date (which just happened to be a Sunday afternoon), sent out an Evite, and got to planning the decor and of course, the food!
My fellow co-host,
A
, and I had been browsing around Pinterest and found
this
adorable champagne bar idea. It was love at first sight! We found all of the goodies that we'd need to make this idea come to life, and we just loved the way it came together!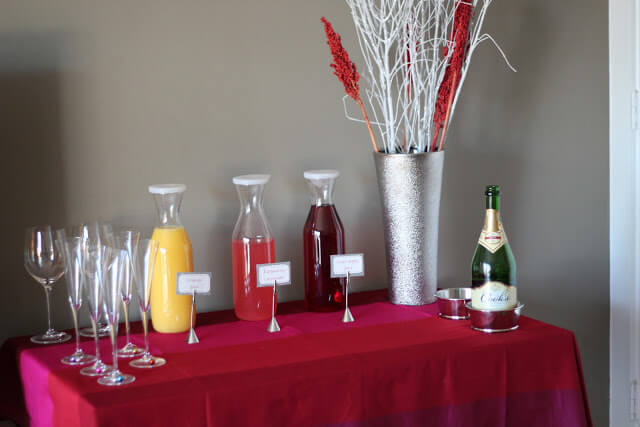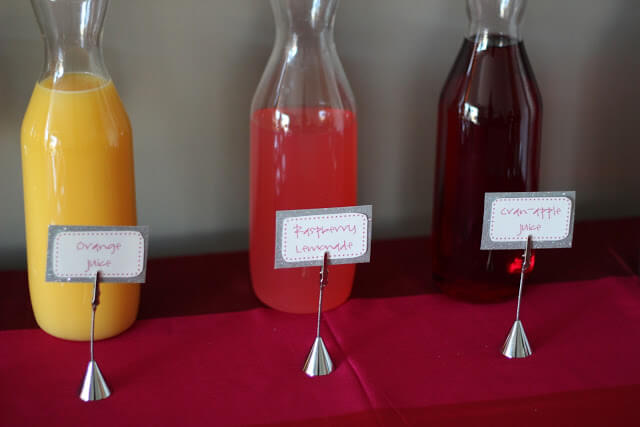 I didn't get too many pictures of the food, but we wanted it to be brunch style, so we had an coffee, egg casserole, baked frittatas, grilled homefries, muffins, fruit skewers and of course, plenty of fun desserts!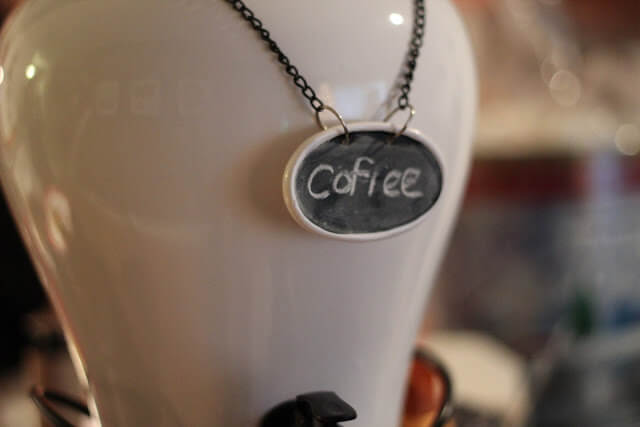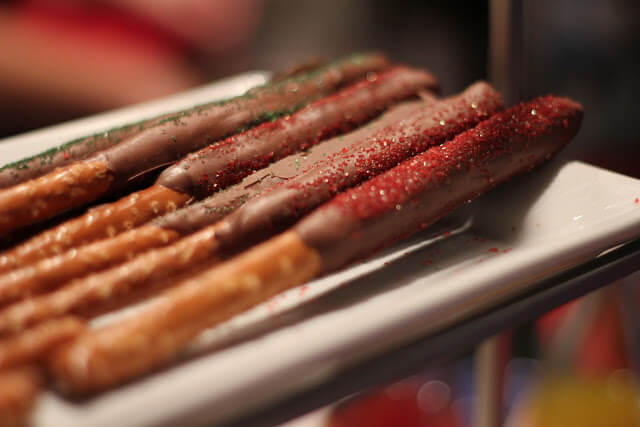 We had about eleven girls come to the party, and I think the number was perfect because there was plenty of food, plenty of time to catch up with everyone, and plenty of gifts to go around!
We decided to do a white elephant gift exchange where each person chooses a number, and when it's your turn you choose a new gift, or steal one that was already opened by someone before you! Everyone was playing very nicely yesterday, until the adorable accessories started coming out, then the stealing really started!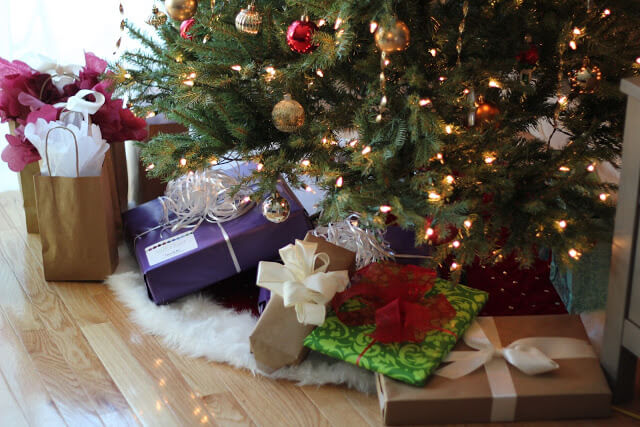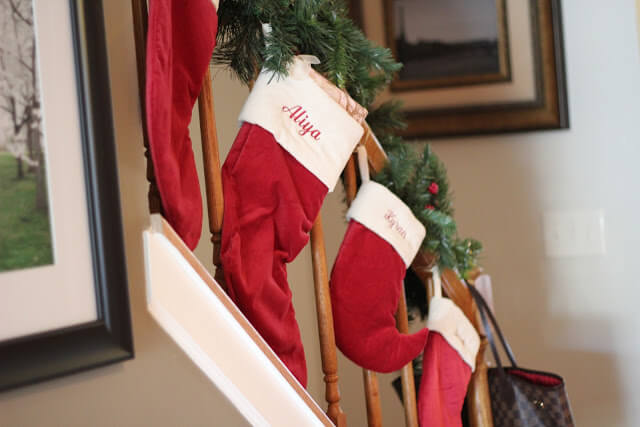 We also decided that it would be cute to have favors for each person to take home! We went with adorable, silver star-shaped ornaments from Crate & Barrel, and I think it added the perfect finishing touch to the party, and gave everyone one more, small parting gift to go home with!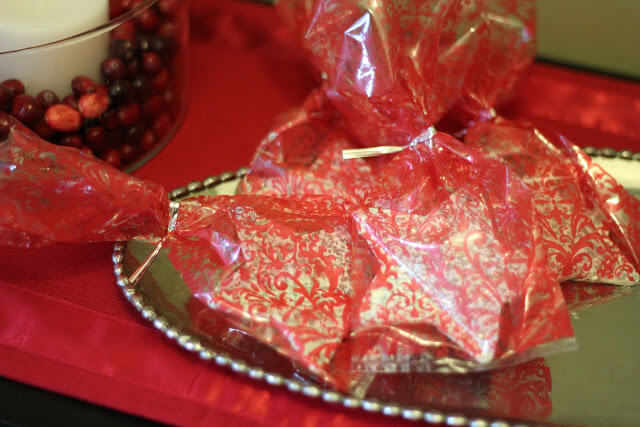 I am so glad that we decided to host this party this year! We mingled, ate, drank and swapped gifts and it was the perfect way to kick off all of the holiday celebrations! I will have to pull together some of the recipes that we used and share them with you, because the food was a big hit!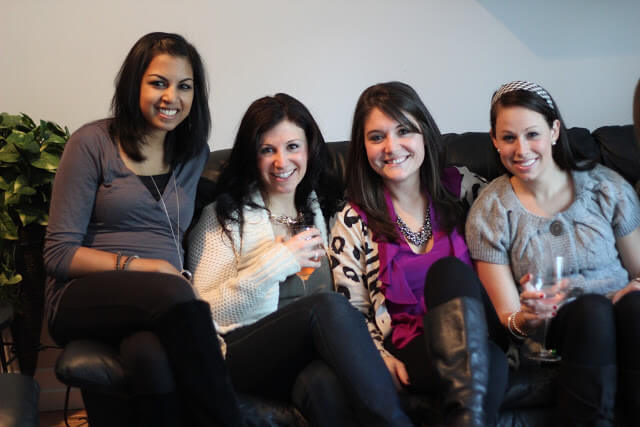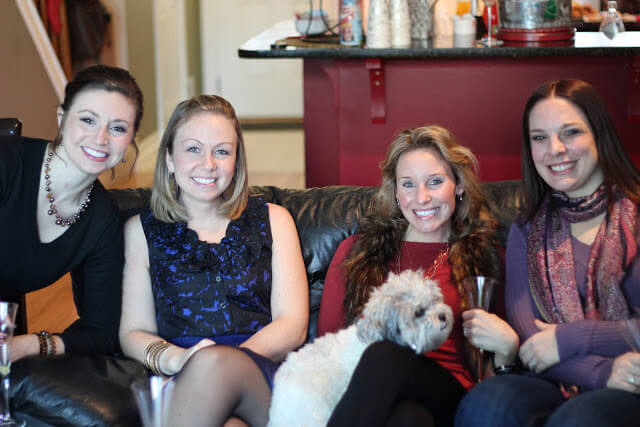 The above pictures are just some of the beautiful ladies that were in attendance yesterday. Thanks to each one of you for coming out and celebrating with us! We'll have to make this an annual tradition!
Don't forget to head over and linkup this week for the "Oh What Fun It Is To ..." party! There is a different theme each day!