Thanks to L'Oreal for sponsoring my post about my favorite beauty looks, tips and tricks! Check out

Makeup.com f

or beauty advice from the experts.
I was pretty excited to learn about this Makeup.com opportunity from Clever Girls recently, because I've changed a lot of things in my daily regime over the last year. I mentioned a few of my new favorite things here.
For as long as I can remember, I have always been the type of girl that throws my makeup on in about 90 seconds right before she runs out the door. This wasn't because I didn't like makeup, but more so because I never really learned the necessary "tricks" to apply the smoky eyes I saw in pictures, or the bronzer/foundation/blush combo that matched my skin tone perfectly. Plus, I always spent all of my time in my closet trying to pick out something to wear, so hair and makeup were often an afterthought. Oops.
Fast forward a bunch of years. I'm engaged and planning my wedding. Of course picking out the dress was close to the very top of my priority list, but the makeup? Still an afterthought. Until I started paying more attention to how I was "dressing up" my face each day. How did my makeup compliment my eyes? My outfit?
Lucky for me, I have more than a couple of beautiful friends who know much more about makeup application than I do, and I started paying attention.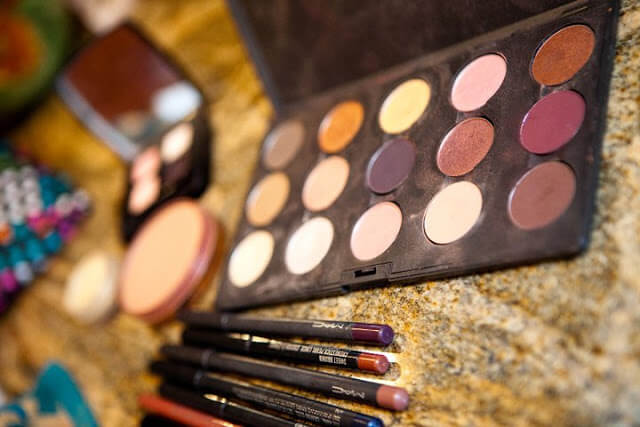 As the wedding grew closer, I had important events to attend: showers, bachelorette parties, etc. Of course I had the ensembles covered, but I turned to my sister and a few friends when it came to how I could energize the makeup department. At the time Maybelline Falsies because my new best friend. I guess I was blessed with decent eyelashes, and I saw an immediate difference when I switched over from my old stuff. Quick tricks like this helped me to liven up my normal look. I dabbled a bit with some new eye shadows, and started to find looks that worked for me. I tend to stay pretty neutral with my palettes, but how can you not drool over this palette?!
Naturally, the day of the wedding, I employed a dear friend to work her magic on me. We had done a trial, and I loved it. I would be lying if I said I wasn't a tad nervous about how the real "day of" look would match up with what I was expecting, but wow, did it ever exceed my expectations.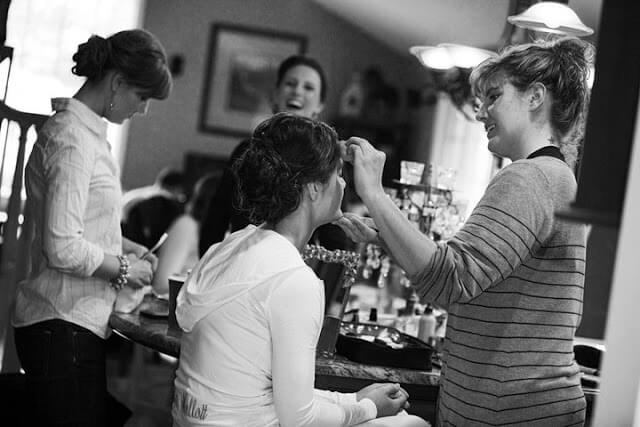 The combination of liquid and powder foundation worked great on me. My friend, L, is a wiz at the subtle, yet sultry eye, and I just loved it! Se used a combination of neutral tones: creams and some splashes of gold with a pop of light purples to go with the scheme for the rest of my accessories. I learned that using a bunch of eye shadow is not really a bad thing, as long as you know how to match colors and blend, blend, blend.
The finished product definitely gave me the confidence to rock more makeup then I was used to. Now I apply eyeliner both above and below my eyes every day! Baby steps, people!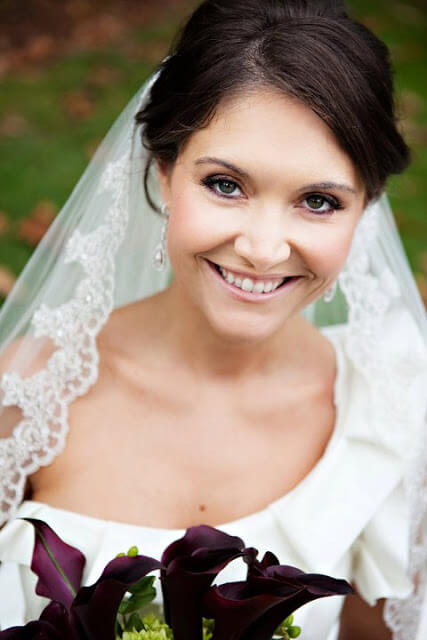 If you're wondering whether I bought one of every product L used on me that day, the answer is yes! My morning routine takes me a bit longer now, but I feel so much more like a grown up lady :o) A splash of foundation, my trusty eyeliner (totally saves me every day!), my beloved blush brush (buyoneitwillchangeyourlife), a fresh coat of mascara, and some days I even make time for my version of the sultry eye.
I would love you to share your smoky/sultry eye techniques with me! I still haven't mastered it yet, and I love learning how other wonderful ladies do theirs!

I was selected for this sponsorship by the

Clever Girls Collective. Click here

to learn more about Makeup.com or become a Facebook fan by

clicking here.