The final day of the "Oh What Fun ..." linkups is here. Erin from
Blue Eyed Bride
is hosting the final day: 'Oh What Fun It Is To ... Decorate!'
Decorating for Christmas has always been one of my favorite parts of the season. Growing up, my Mom always had two trees, one real and one artificial, and our house would be sprinkled with holiday decor in each and every room. We even had our own tiny Christmas trees with ornaments and all that we set up and decorated in each of our bedrooms each year!
Now that I'm married, and B and I bought our very first home, it was important to me that I try and bring the same warmth and joy of Christmas spirit into our home. Since this is our first Christmas in our new house, and since we've spent practically all of our money on remodeling projects lately, I didn't have much extra dough to use to invest in my stash of Christmas decorations this year. So, I went for the "we've already used this but still love it" look.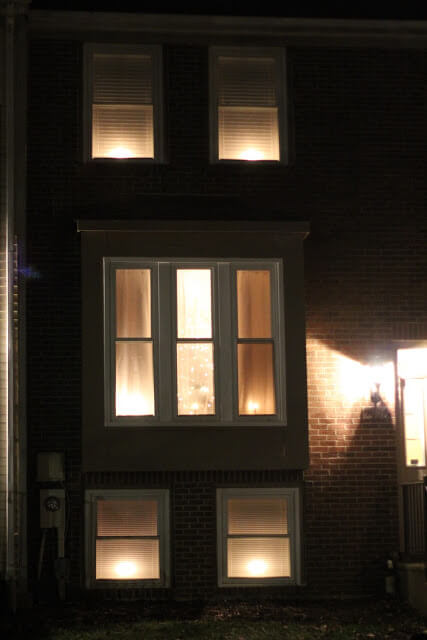 One of my favorite things about Christmas decorations is the way they make homes light up from the inside out. The quality of the above photo may not be great, but I just love the way the glow of the window candles and tree look from outside our place!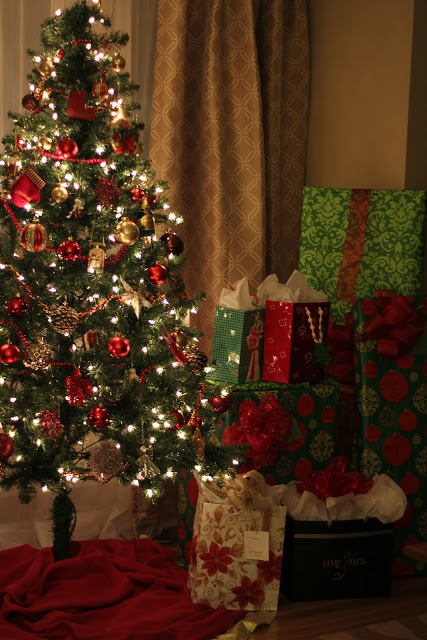 This year, I stuck with my tradition of a red and gold themed tree. And, as you can see in the corner up there, my wrapping this year is mainly red, green and gold! And, thanks to
Nina
, I have been decorating most of my gifts this year fabulous bows!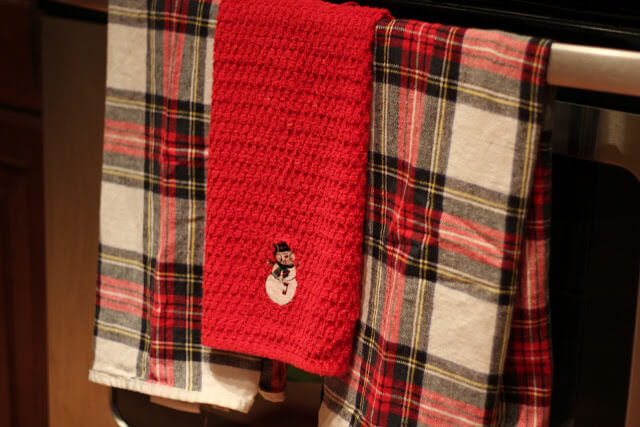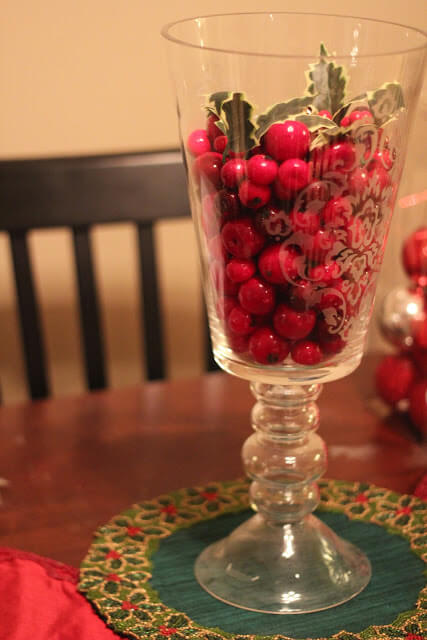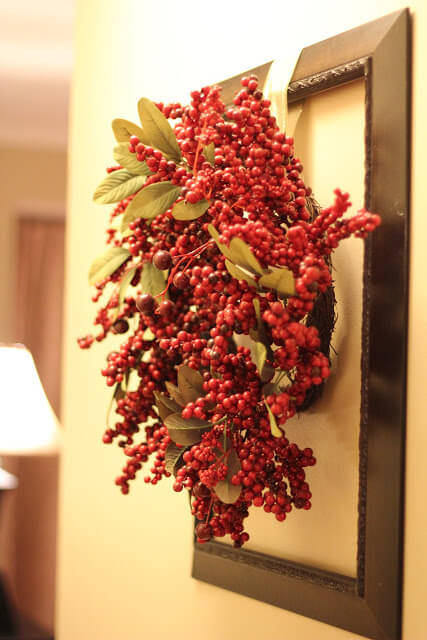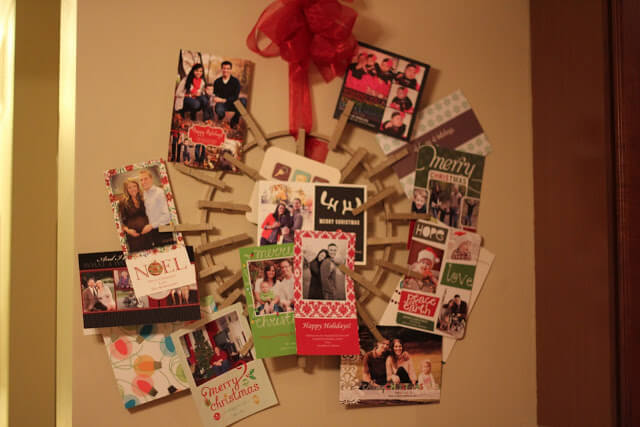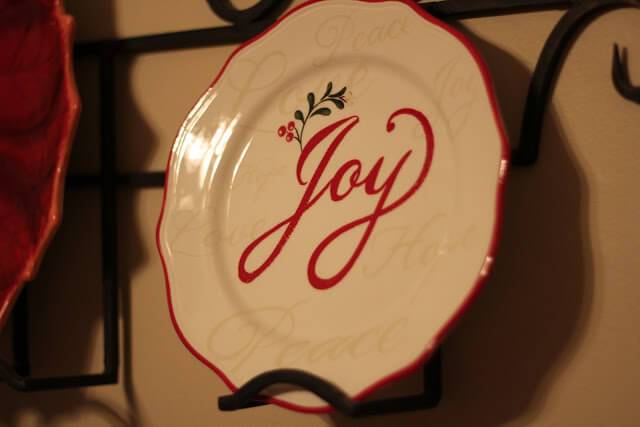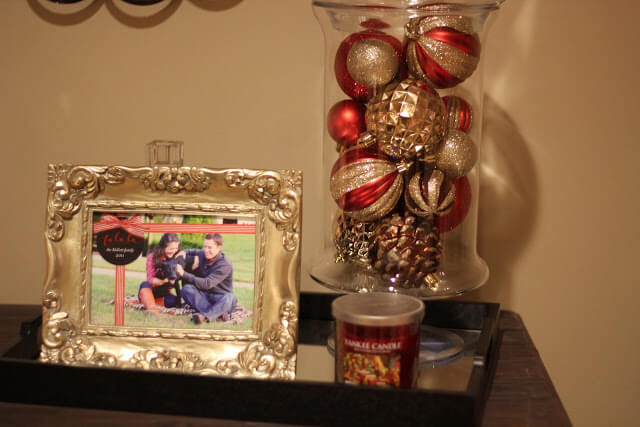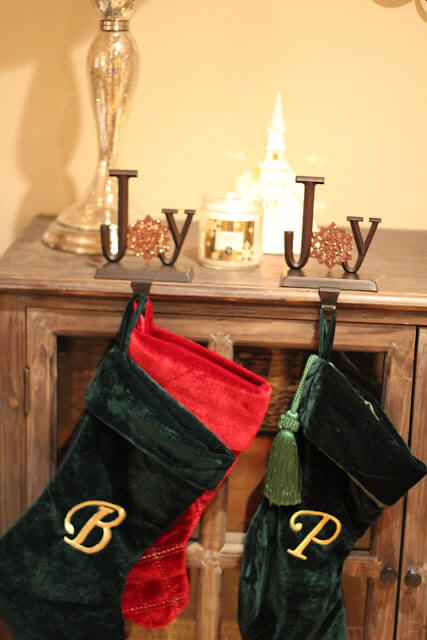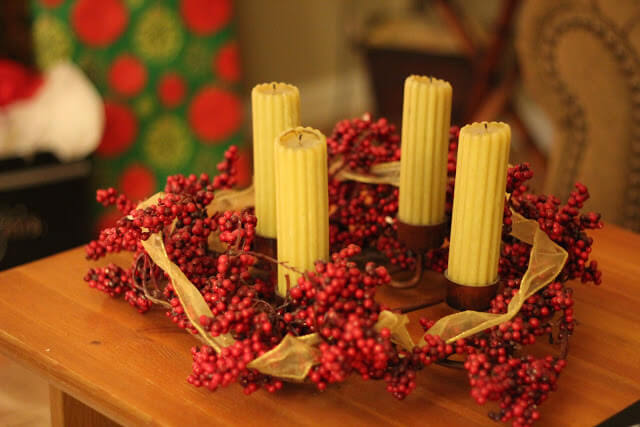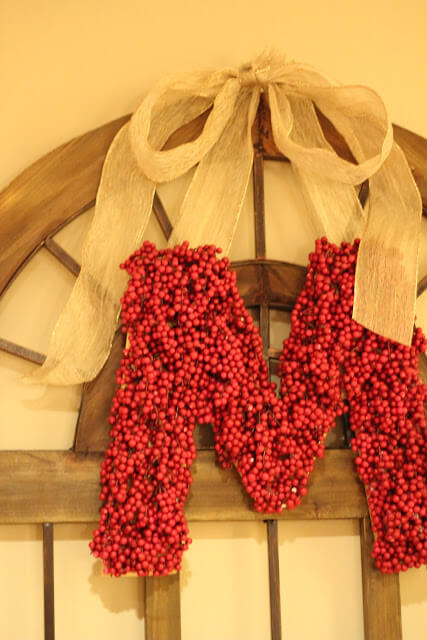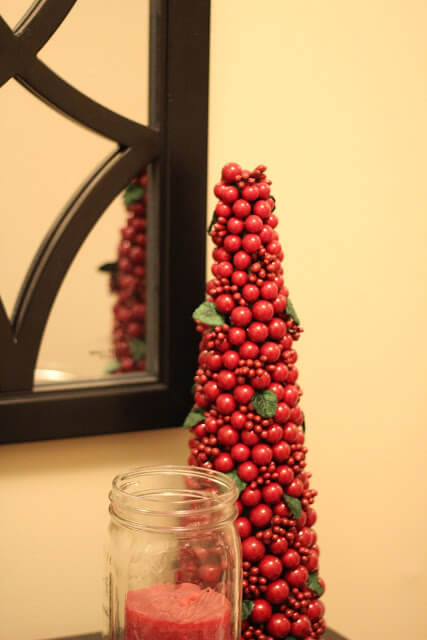 The rest of our house is sprinkled with some extra red berries, sparkles and items that I've collected over the years. When I look at these pictures all together is just screams that I must be a red person, huh?!
We are still using the artificial tree that I've had since college, but I have every intention of heading out to Target right after Christmas to buy us a new, larger tree for next year! And yes, I'd love to add a real tree and some fresh garland next year. You know, once we have rails up on our staircases and external power outside the front door?
I just love seeing the way all of you decorate for the holidays, so,
share away!!