Thanks to Duncan Hines for sponsoring my writing. There's no limit to the baking possibilities, so grab your favorite Duncan Hines mix and Comstock or Wilderness fruit fillings and Bake On! www.duncanhines.com.
I know it's a cliche' that you put on your 'winter layer' during the holidays, but it is so true in my life right now! We have had fresh baked goods circulating through our house for the last three weeks, and the more I Pin and Tweet, the more ideas I get and the more baking I do!
One of the traditions that we started with B's family is an annual cookie swap that we do each year at our Family Christmas celebration. In each of the years' past, it has been requested, typically by my husband, that I make a specific type of cookie. Peanut Butter Kiss cookies, to be exact! Now, don't get me wrong, I love a good PB Kiss cookie, but there are so many other options, and I felt like this year was the one to try something new!!
Of course, I started my search on
Pinterest
.
I wanted something I could make from scratch, but didn't require a million ingredients, and didn't cost a fortune either.
There were pumpkin, sugar and snowflake cookies everywhere!
As I did my research, I also started to think about what cookies were a tradition in my family. My Mom has a favorite cookie that she calls "Snowflakes."
Another family favorite has always been Snickerdoodles. So, why not go with one of these, right? Recipes to come next week!
And, while I'm dreaming up ideas of what sweet treats I'll bring to the family Christmas this weekend, I can't help but make my list of the adult beverages that will accompany us!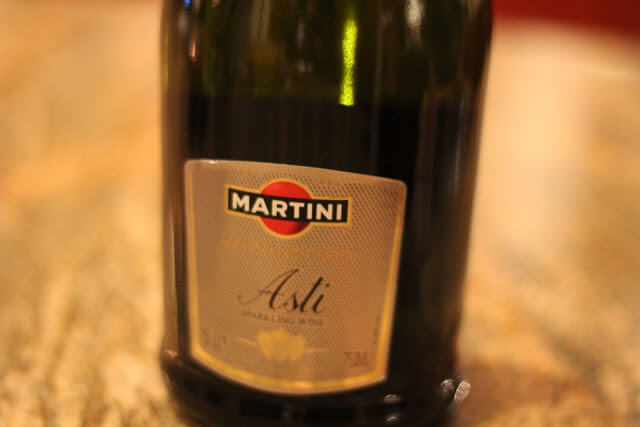 I have always loved a cold beer or chilled glass of white wine, but over the last year, I just cannot get enough champagne! For some reason, champagne just hits the spot; it's bubbly and light and perfect for the holidays!
Pictured above is my new favorite: Martini & Rossi's Asti. It's light and yummy and doesn't leave a bitter after taste!
And, you better believe that I have a bottle already chilling in my fridge to bring over and share with the other ladies of the family!
Honestly, can you think of a more perfect holiday treat than fresh baked cookies and a glass of champagne?! Finish off the party with some fresh, home brewed coffee, and I am one happy girl!
What are your favorite holiday dessert and drink pairings? I would love some new ideas!
Remember to check out Duncan Hines' website www.duncanhines.com to find some great recipes for your holiday get-together! I was selected for this sponsorship by the Clever Girls Collective.