One of the events we celebrated during my trip was my sister's bachelorette party. We hosted it at my parents place in Palm Beach just like we did with mine. The weather was gorgeous and we had a great time.
Since the group was small, and I'm getting close to six months preggo, I tried to mix it up and find a few things for us to do that were fun, but not too 'crazy-pregnant-lady-in-a-bar' type things. My sister isn't a huge party-er, so I figured one big night out would satiate her, and then planned something relaxing and unique for our second night.
We spent the day in the sun, and even did a bit of shopping. I told her everyone needed to be back at the house by 3:30 PM because we had something planned for 4 o'clock. I had spent part of the morning setting up for our night. I wanted simple touches, and a few fun things to add some flair.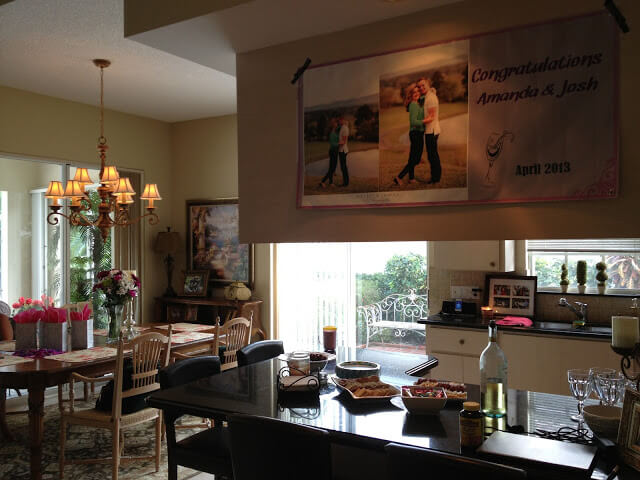 Right about 4PM, the doorbell rang, and I surprised her with our very own at-home spa day of sorts. We each had 30-minute massages at the house, and enjoyed cocktails, appetizers and some fun music while we waited our turns.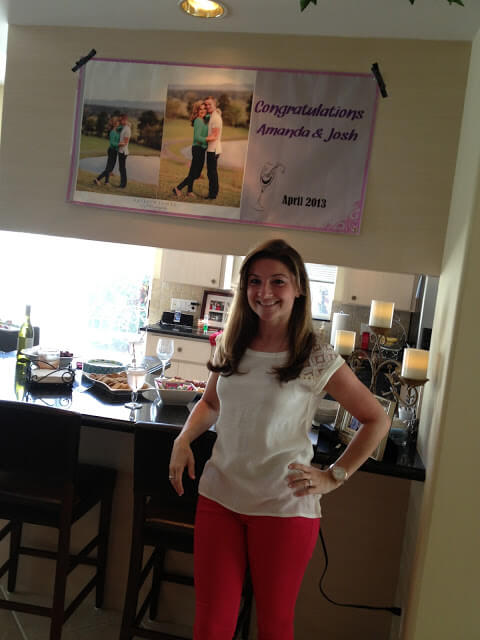 That pretty little banner you see? That was the icing on the cake! A perfect way to surprise my sister with an extra special decoration, and something that she took home to use the weekend of the wedding!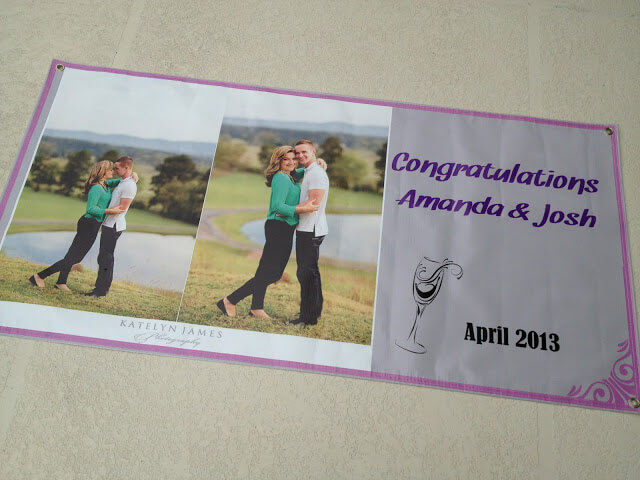 The wonderful people at Signazon allowed me to custom design and review this banner for our special occasion.
I started with a blank template, and found their online design tool to be very user friendly. I was able to upload my own image, as well as choose from their stock clip art. The printing was spot on, the colors were vibrant and overall, I could not have asked for a better experience.
Signazon has signs, magnets and banners for all occasions. Perfect for baby or bridal showers, birthday parties, anniversaries, or even a fun girls night!