I try my best to be a somewhat active person. But, truth be told, it's hard for me to get back into the groove once I've broken my cycle. Over the years, I have gone in and out of good workout patterns followed by periods of time where my activity level drops dramatically.
Now that I'm pregnant and expected to gain weight, I am trying to remain conscious of the lifestyle choices that I am making, and trying to remember that what I put into practice today will mean even more once G is here. And, let's face it, that second helping of mac n' cheese that I ate for lunch TWICE last week is definitely not the kind of 'life choice' that will help me stay skinny.
I do allow myself a little bit of extra grace with my cravings, but I know that after the baby comes, that excuse goes right out the window.
So, what is a preggo to do to stay active while her belly is ever-increasing in size?!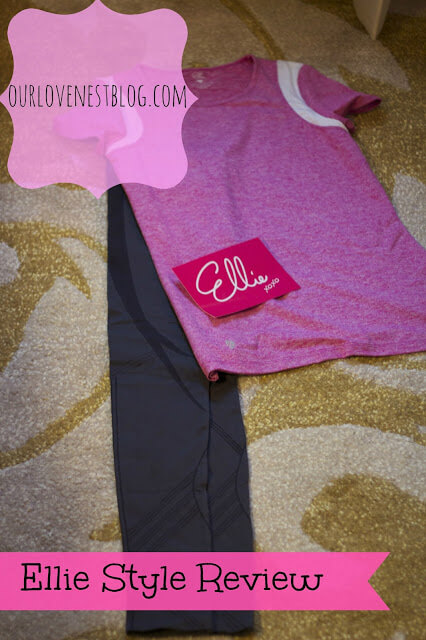 For me, it comes down to a few things:
Weather - totally out of our control, but on days where it's freezing/raining/snowing, the chances of me getting out of the house for a walk are not very good.
Consistency - I find that it's much easier for me to keep up with my healthy habits if they are something that I do routinely throughout the week. Get your partner involved in your healthy eating, or go on a family walk and bring the dog. Everyone could use the exercise and we always feel better when we're done!
Comfort - this one is obviously HUGE. My body is constantly changing, and some days I have more energy than others. My running shoes still fit fine, but I needed some clothing that would lend itself well to workouts (however short and simple they may be), and that would fit over my growing bump.
And then I met the wonderful stylists from
Ellie. They offer a range of fashionable workout pieces that you can mix and match yourself. The best part about it is that you can simply shop their site, or you can become a member and receive two pieces per month for just $49.95!
Shipping is always free, and if you use that fancy button in my sidebar (you see the hot pink one over there ---->), you'll receive 20% OFF your first order!!
Now, if you'll excuse me, I have to stop making excuses for myself and get outside now that our snow is starting to melt!
I received two pieces of workout gear free of charge in exchange for my honest review of the products. The opinions expressed here are solely my own.