There are some fabulous new faces around here that I am really excited about! So, I thought it a good time to share some of my new sponsors with you. With the finicky nature of this winter thus far, some new faces, brands and blogs will certainly brighten your day, right?!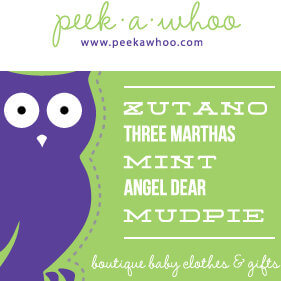 When Kelley from Peek-A-Who Boutique approached me about sponsoring, I was over the moon. My very first 'Momma-to-be' sponsor brand!
I went straight to her website and started browsing all of the fabulous baby and kids threads that she has to offer. The wheels in my head immediately started turning over all of the cute, personalized items I can start buying once we know if 'Little M' is a boy or girl!
If you are in the market for a gift for a baby shower, a niece, nephew or your own children, definitely check out her collection. Fabulous brands from 3 Marthas to Mudpie. I just can't get enough. You better believe I'll be ordering one of these Zutano pieces once our little one is named!
You can also find Kelley and Peek-A-Whoo on Facebook, Twitter and Pinterest!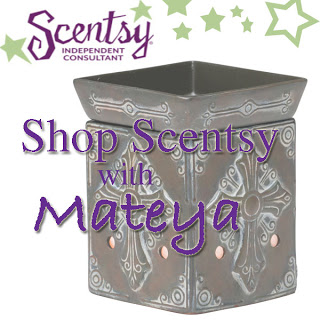 Scentsy Certified Consultant, Mateya Berg
I am beyond excited to welcome a new Scentsy consultant into the mix this winter! It is no secret that I am a total Scentsy convert. In the past few months, I've added two full-sized warmer, three plug-in warmers and a dryer bar to my collection, and I've been thrilled with each and every product! I cannot wait to start checking out the new items that I can use around the house once the baby arrives.


If you're new to Scentsy, or if you're ready to freshen up your collection for the winter or spring, pay a visit to
Mateya's site
and check out all of the fabulous new things that Scentsy is offering, like the
Silhouette
or
Layers Collection
.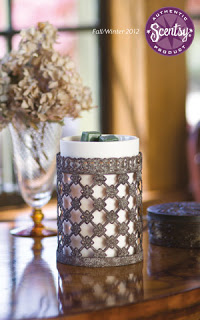 You can also find Mateya on
her blog
where she talks motherhood, fitness and so much more! She's also on
Twitter
!
And, speaking of her blog, The Best Is Yet to Come is also one of our newest sponsors. Mateya amazes me. She is a working Mom, and still finds time to stay fit! I love that she just posted about breastfeeding essentials and included links! Yet another topic I'll be reading up on over the next few months. Make sure to stop by and check out both her Scentsy site and her blog as soon as you can!
I announced last week that I am participating in a new venture as a brand ambassador for Crystal Faye's shop. A girl after my own heart, she sells beautiful accessories, items for the home and items for any fashionable lady.
Even better, now you can use our code NEST10 for 10% off your order ANY TIME!
I am just dying to get my hands on one of her new Monogrammed Tumblers, and her hew iPhone and iPad cases are to die for.
You can also find out more about Crystal Faye on Facebook, Twitter and Pinterest.
Anyone who reads my blog probably already knows who Kelly is. She has been a long time sponsor and has guest posted for me on more than one occasion.
She writes behind Today Was A Fairytale and I have loved watching her journey from wedding planning into newlywed life. Not only is she a newlywed, but
you'll catch her dishing about life as a working girl, fitness, photography and her many adventures.
You can also follow along with Kelly on
Facebook
,
Twitter
and
Pinterest
.
And last, but certainly not least, is my newest sponsor and one of my IRL best friends, Aliya of Aliya Rinaldi Designs.
Aliya and I met in college, and we have been friends ever since. Not only were we in each others' weddings, but she also happened to create my entire wedding creative suite including our logo, invitations and programs!
She is inspired, creative and always knows exactly how to combine the latest trends with a touch of something classic in order to deliver exactly what you are looking for. Whether you are in the market for a new blog design, invitations for your next get together, or your every day note cards and/or business essentials, you will be thrilled to have found and to work with Aliya.
You can also follow along with Aliya via Facebook and Pinterest!