Last night was the big night. I had this weird feeling all day yesterday. It was a combination of excitement, anticipation, and certainty that once we knew if our baby was a boy or girl, it would be like we've always known. This small window of time of not knowing, though it felt long, would be gone in the blink of an eye, and our lives would be even more forever changed.
I kept myself busy and out of the house for most of the day. When your gender ultrasound appointment is at 7:30PM, it is a must to preoccupy yourself in every way possible. The day felt long and short at the same time. The part that I underestimated was how anxious I would become as the appointment grew closer and closer.
B didn't walk through the door until 5:30, which is a rather long day for him. We chatted for a few minutes before I nudged him to go grab a shower so we could make our way to the pizzeria down the street for some dinner on our way out.
We walked through the doors of the pizzeria at 6:15. I pretty much hurried through my meal. I joked that I barely enjoyed my pizza because of my extreme tunnel vision.
The winter weather that I was worried about definitely became a reality as we drove north on a busy highway toward our appointment. B commented that we would never forget the weather on this night. This was definitely one for the books. The traffic that we hit with just fifteen minutes to spare made the ride even more memorable. We were both anxious and nervous.
As we walked into the office, we were greeted by a woman and tons of tiny baby photos hung all over the waiting area. It was perfectly bubbly and baby and made my heart jump a bit.
The couple before us had just found out that they were having a boy and had brought at least ten members of their families with them. I couldn't get over how many people came out of the ultrasound room when they were finished.
We were called in next, and in a matter of moments, we could see our baby up on a 42-inch flat screen on the wall. The images immediately brought tears to my eyes. This was the first time either of us had laid eyes on our baby since our first ultrasound at eight weeks.
The tech spent a few minutes showing us the baby's nose, arms and legs, and then she uttered the sweetest words ...
It's a BOY!!!
In that moment, all I felt was sheer happiness. It was real. We are going to have a son. Still, I can barely wrap my mind around it.
B was BEAMING. So excited and amazed at the images on the screen, and even happier that his first born would be a son. These M boys sure do know how to produce boys!
I thought about how lucky our baby will be to have two boy cousins so similar to him in age while the tech showed us our baby's beautiful face in 3D.
A few minutes later our appointment was over, and we packed up to head home holding a long strand of new photos of our beautiful boy.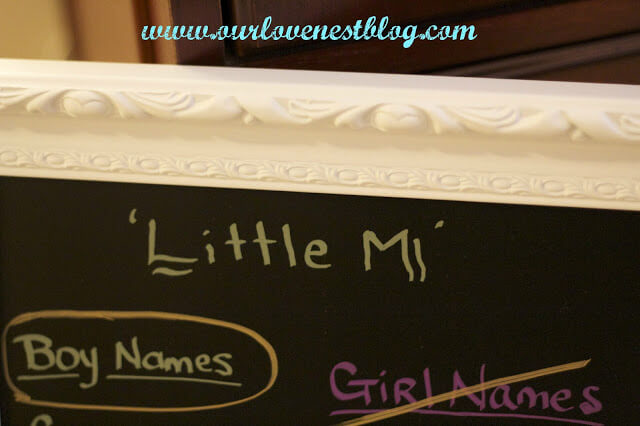 I am going to be a BOY MOM. And that is the best news I've ever heard.
Of course we had to stop at the Kohl's baby department on the way home and buy our boy a few new threads. A terrycloth onesie adorned with crabs and a Ralph Lauren sleeper with matching hat were my choices within minutes. I can already picture bringing our baby home from the hospital in that sleeper.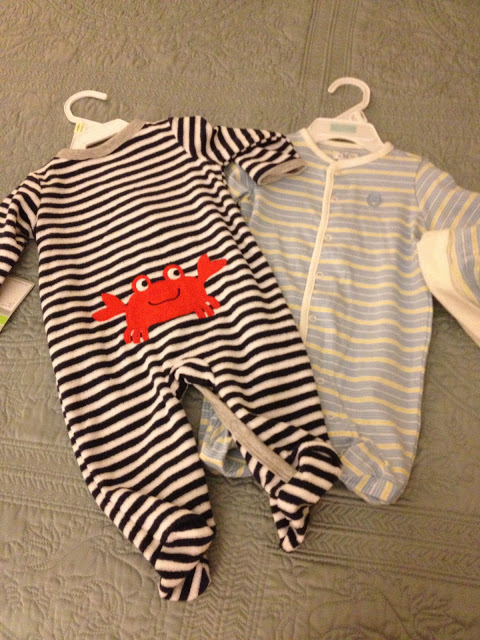 It is hard to put into words just how completely happy we feel today. Only a little more than five months until we meet our little one!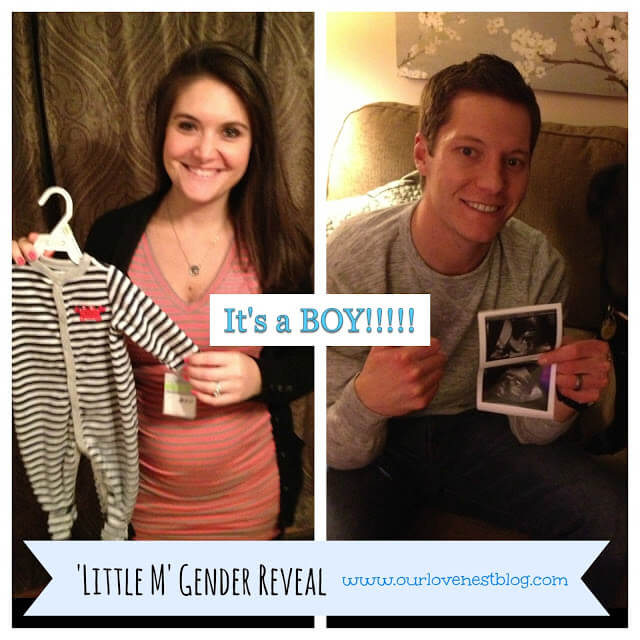 A HUGE thank you to EVERYONE that has been a part of this special time in our lives so far. We sincerely appreciate all of the congratulations and well wishes, and can't wait to see what the rest of this journey holds!