Today, I'm excited to let you know that I'm guest blogging over at Tina's blog,
Like Ordinary Life
. I can hardly believe it's already August, but what would any summer be without fun, summer traditions?! Head on over and say hello!
----------------------------------------------------------------------------------------------
Hi! For those of you who don't already know me, I'm Pam from
Our Love Nest
. I write about my life's happenings as a newlywed, furbaby mama, wanna be fashionista and chef, and more recently, about our journey through starting a family. I would love to invite you over to join us!
Today, I am thrilled to be stealing Tina's little slice of the internet to guest post about some of our favorite summer traditions while Tina is off enjoying the sun and the lake up in Michigan!
For me, summer has always meant a few things: country music cold drinks, bikinis, flip flops, late nights and trips to the beach. Over the past few years, since I've been either dating or married to B, it has meant the inevitable trip(s) to Ocean City, MD.
You see, B is a Maryland native, so he has spent many a summer frequenting the MD beaches. He was more than happy to introduce me to the 'scene' five summers ago when I made my first ever 'M Family Vacation.'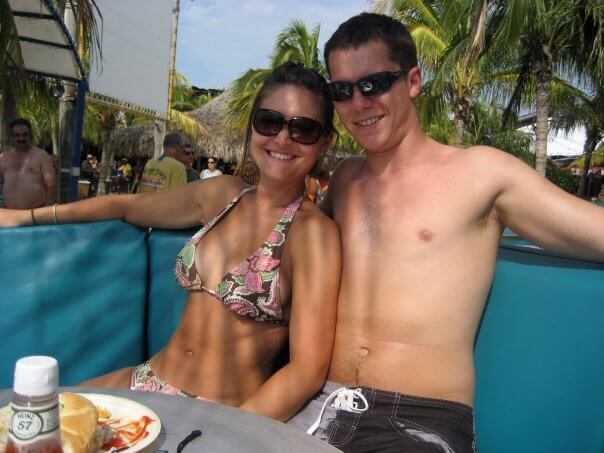 I fell into the 'scene' very easily, and it even included all of my favorite summer things! Bikinis and cold drinks on the beach while reading a book, or participating in a late afternoon game of softball or cornhole. Non-stop flip flop wearing and non-stop country music on the radio. Late nights out dancing at our favorite local hotspots, and the inevitable tan lines to show for all of it!.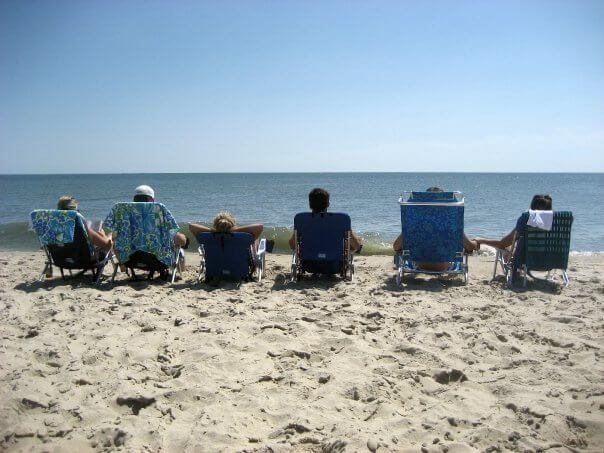 This summer has been a little different. My in-laws are building a house at the beach, so we put our normal family vacation on hold until next summer. I'd be lying if I said I wasn't going through a bit of withdrawal.
B and I decided at the beginning of the summer that we would reserve at least one weekend where we could get away, even if just for one night, to enjoy the beach. After all, we don't know how many summers we have left as a married couple with no children, so we should try to live it up, right?!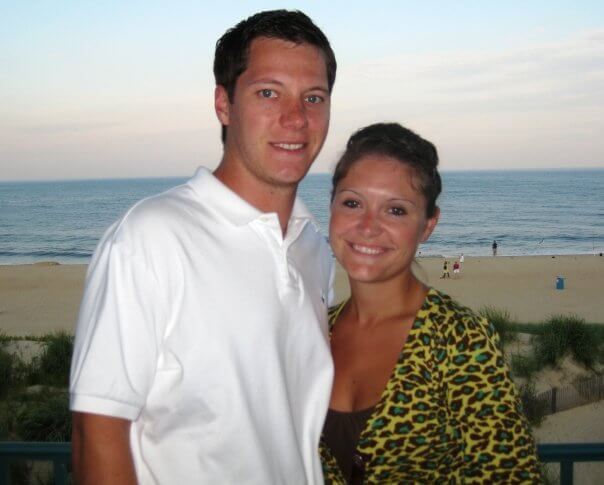 We'll be doing just that in two short weeks with a bunch of our friends from college, and I could not be more excited.
So, in the meantime, we'll keep our flip flops broken in, and spend our happy hours on the deck in preparation :o) How are you spending your summers??