If you're anything like me, you had oodles of photos, most of which are either on your iPhone, or out on the web on your Facebook page. As much as I love the fact that technology and the www have allowed us to save media much more easily than in the past, I am still a sucker for a great framed photo or beautiful canvas to hang on my wall!
Enter Easy Canvas. I have worked with lots of companies that provide photo books and canvases, and I can honestly say that Easy Canvas was an absolute pleasure to work with. The design features on their website are easy to understnd and navigate. I had my canvas ready to order in a matter of 5 minutes!

Most of you already know that I have two adorable nephews, and when my
SIL
sent me this photo via text on the 4th, I knew immediately that this was the PERFECT shot to use on my newest canvas!
The colors were spot on, the thickness of the canvas itself was great, and I would give the overall quality of this canvas a 9 out of 10! I am so happy with the way it came out, and have already found a new home for it on a wall just outside our kitchen.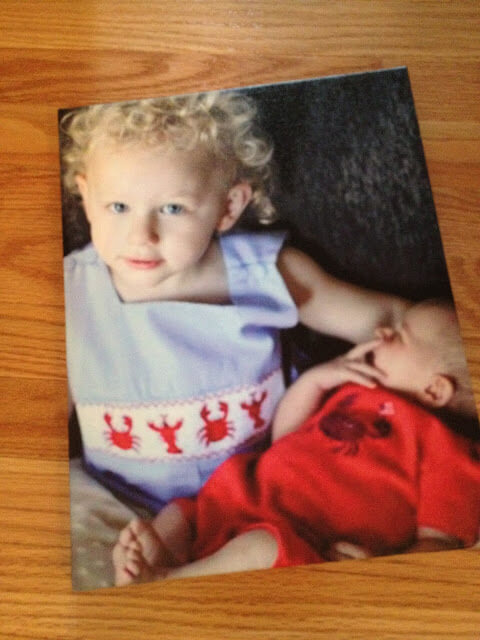 If you've never worked with
Easy Canvas
before, I urge you to check them out for your next photo printing needs!
Even better, the fine folks from
Easy Canvas
are having a 25% off sale on right now, including free standard shipping!