I'm linking up with
Becky
again today for Week #2 of the Monday Show & Tell linkup. This week she's featuring details about weddings, so how could I pass this one up?!
Show & Tell Linkup, Week 2: Wedding Bells Ringing
1. Are you married? If so when did you get married, and tell us about your special day.
Yes, I'm sure all of you know by now that B and I were married in a beautiful fall wedding on November 5, 2010. Our wedding was even better than the dreams I had been creating since I was a little girl. Mostly because I knew I had found the right guy (finally), and we were so blessed to have so many of our friends and family together for that one day.
And the backdrop?
Was stunning
. NYC, woot!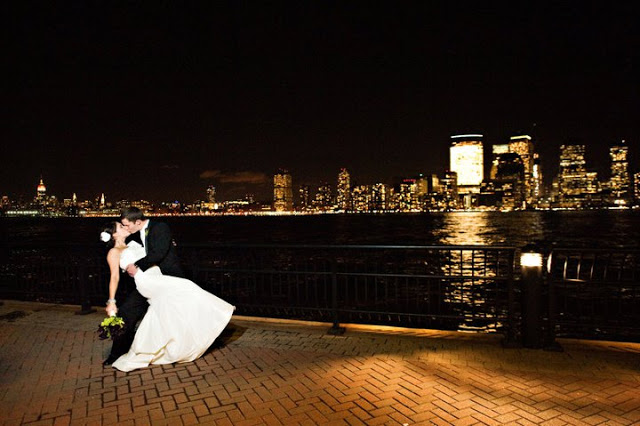 2. Show us some wedding pictures. Either yours or of some that you love.
All of the following pictures were taken by our fabulous wedding photographer,
Dana Duncan
. She was one of the first choices I made once I started planning, and we were thrilled with the way our photos came out!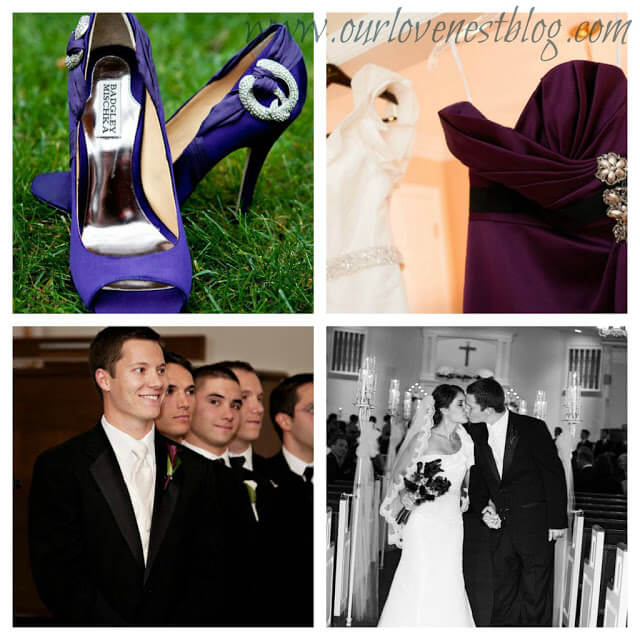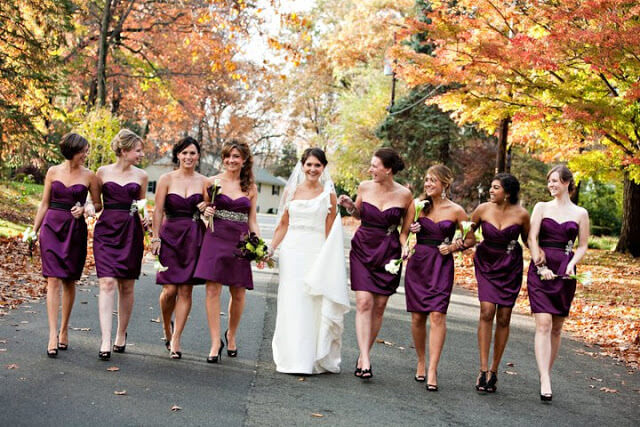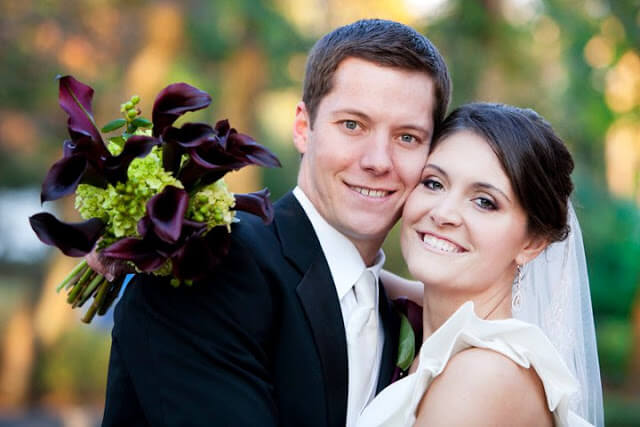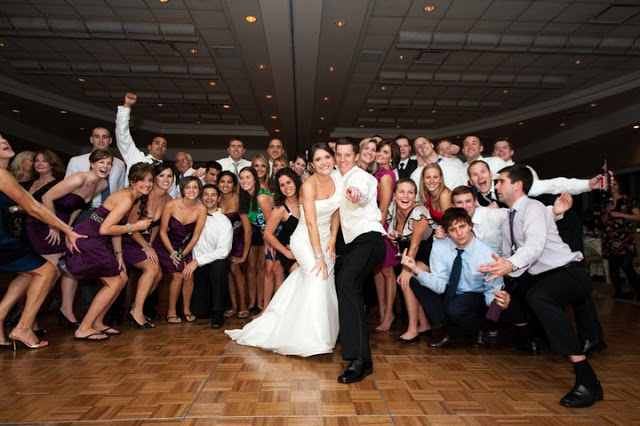 3. How about the engagement? Tell us your story.
We had been talking about getting engaged for a while. In fact, B had taken me to try on rings once in May of 2009. I thought, for sure, this meant the proposal was right around the corner, but it was very important to B that I was surprised. So, six months later, the Sunday after Thanksgiving, I was in NJ for my best friend's bridal shower. B took a train up that morning, met my Dad at the train station, and spent the afternoon setting up my parents backyard and awaiting my arrival. I was definitely surprised!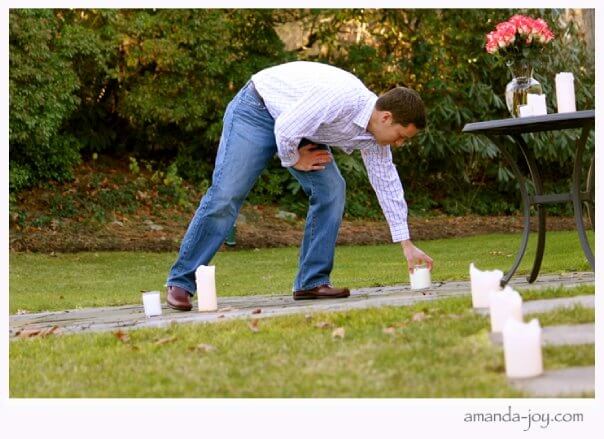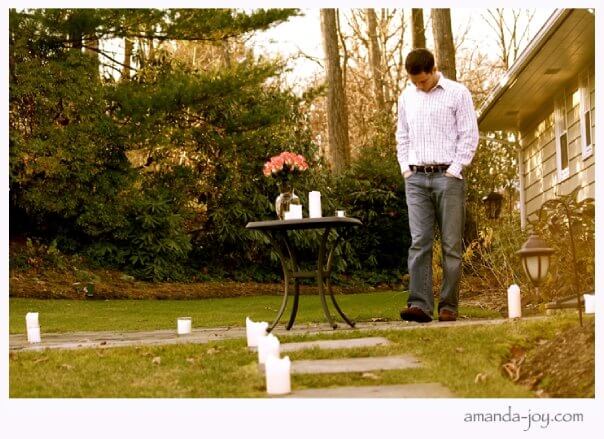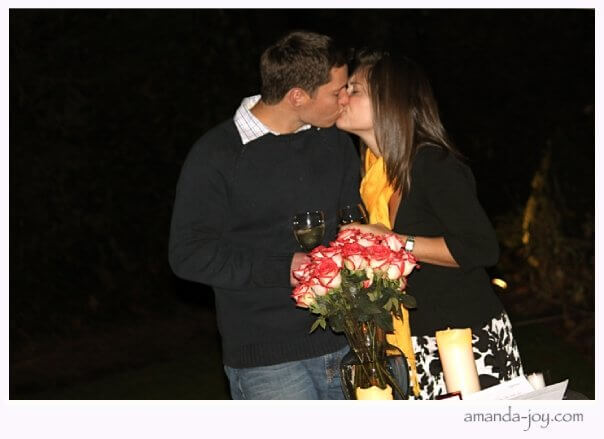 4. Show us your wedding rings or an engagement photo!
Well, our engagement photos are above, so I'll show you a pic of our rings from the honeymoon.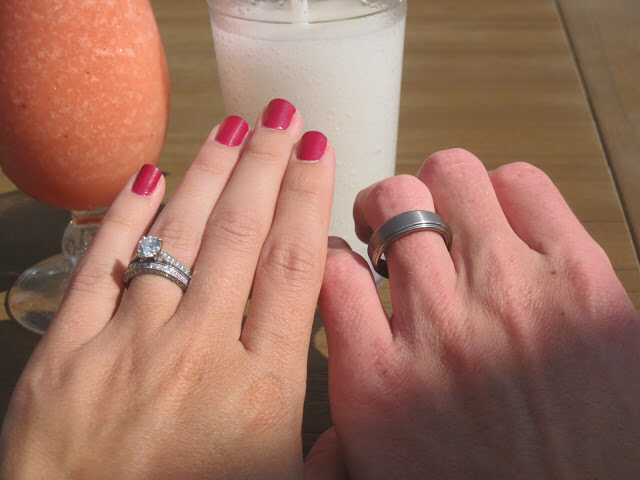 5. Tell us why you think marriage doesn't work out for so many? What can we do to make things last?
I think there are many, many answers to this question But for me, it all stems from having God and faith at the center of your marriage first. I also think that most people believe that you are supposed to always 'feel' in love with your spouse. I believe there is a lot of selflessness that should go into a healthy marriage, and, each day, we need to make the decision to put our spouse's needs before our own. And hopefully, your spouse does the same.
I've also said it before, but I think it's super important to set aside time for each other. Whether it's just a 20 minute conversation over a glass of wine, or a dinner date out at a fancy restaurant, it is my goal not to lose the 'us' that we've established.
Thanks again for hosting this week, Becky! It has been so much fun to reminisce about this special part of our life together!