Since about my junior year of high school, I have worn glasses for distance. And when I say 'for distance,' I basically mean that I wear them when I'm driving, and occasionally at a concert or movie if our seats are pretty far back.
I have never loved the way I look in glasses, so I try and rock sunglasses whenever and wherever possible. Whether on the beach, running errands on a sunny day, or just using my favorite pair of shades as a stand in 'headband,' I am one of those girls who can never have too many perfect pairs of shades.
When Firmoo asked me to review one of their designer style pairs of sunglasses, I jumped at the chance. Because, let's face it, this Momma-to-be could use an extra pair of shades, right? One in the car, one for the stroller and one in my purse. Sounds like a plan to me.
Have you heard of Firmoo before? I hadn't, but am so glad that they reached out to me. They have a website full of all styles of frames and sunglasses, all of which can be ordered in prescription and non-prescription. Firmoo values quality and service, so you can be sure that what you order from them will satisfy your tastes. Not only do they offer many styles, but their prices are affordable which is a huge plus in my book. I have never been one to spend a ton of money on my glasses, so Firmoo's selection and pricing was right up my alley.
It's easy to do everything online. From selecting your style to entering your prescription information, everything can be entered easily on their website.
I chose a classic yet stylish pair of sunglasses in black finish.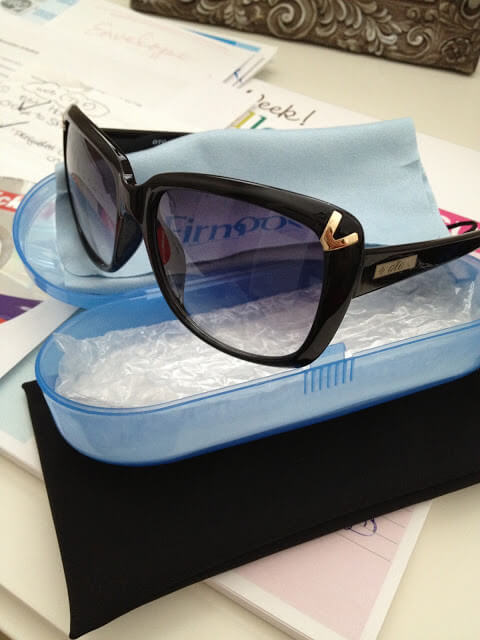 My sunglasses came with both a hard and soft case, making them super easy to travel with. In fact, I packed them for our recent trip to Atlanta and wore them the whole weekend. The color and style matched well with everything I wore, and when the sun went down, they were easy to just pop right back into my purse for safe keeping.
They were also the perfect travel companion for our long road trip back home after the weekend was over. They protected my eyes from harsh sunlight, but didn't make the outside world seem too dark, which I hate.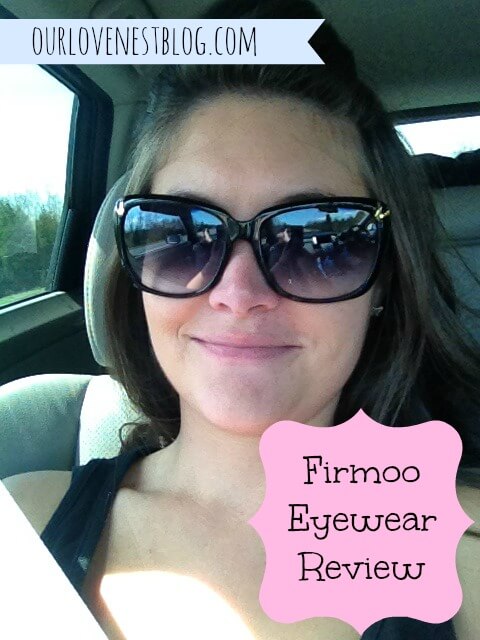 But, the best part of this whole thing is the online offer! For a limited time, Firmoo is offering their 'First Pair Free' program, where all you pay is your shipping!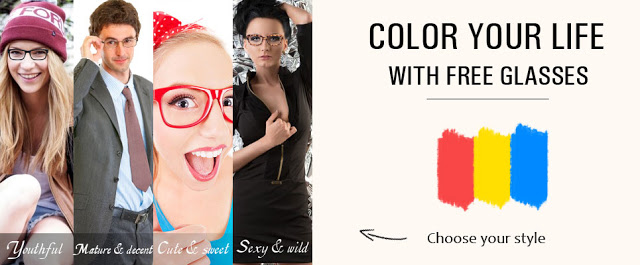 That's right - you can get your first pair of glasses for free when you visit their website and try out the First Pair Free program. Maybe you're in the market for some new prescription sunglasses for summer. Well, this may be the perfect time to get that crossed off your to-do list. With an offer like this, you can't go wrong!
I was not compensated for this review and the opinions

expressed

here are solely my own. I did receive one (1) pair of non-prescription sunglasses in return for my honest review of this Firmoo product.