Well, the last five days really got away from me, now didn't they? If you're a frequent visitor around these parts, you likely already know that I sometimes complain rant about our busy schedule. Well, this past week was a little different. Instead of jumping onto Twitter or posting a quick 'update' here on the blog, I decided to just let myself 'be' for the week.
It started with our couples vacation to Southport, NC for MDW. We had a blast. It was a perfect, long weekend full of sunshine, tan lines, cocktails and yummy dinners!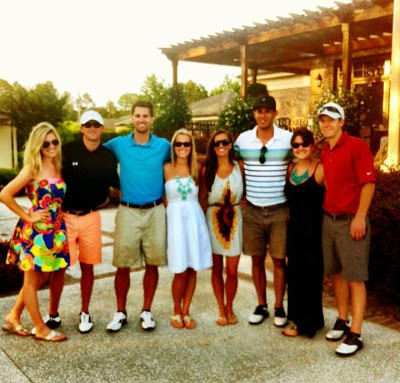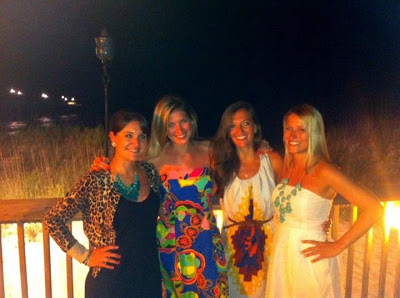 Getting away for four days was just what the doctor ordered, I was immediately less stressed about the day to day to-do lists, and it was great to be able to catch up with good friends!
Never a dull moment around here, we also had two new babies join our lives! B's college roommate and his wife welcomed baby #2, a boy, into the world early this morning, and one of my
very best friends
had her daughter last week!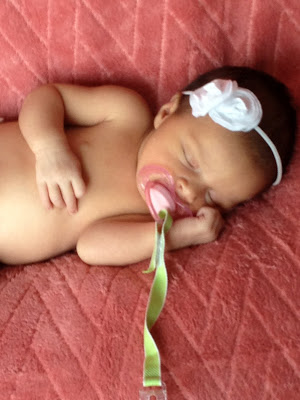 Is she one of the cutest little peanut's ever, or what?! If I didn't already have the fevah, and let's be honest, I obviously do, this little princess would have brought it on in full force! Thank God I will get to see her all the time! I always said I want all boys, but in all honesty, between planning a
baby girl sprinkle
and meeting this little one, I think I need a daughter now.
And, that's that.
In news unrelated to babies, it has been business as usual down here. If you know me at all, this next photo won't surprise you. What would my house be without a cold Sam's Summer and new episode of The Bachelorette on the iPad while I prepped dinner one night last week?
You gotta love that NY Jets pint glass representin'.
AmIright?!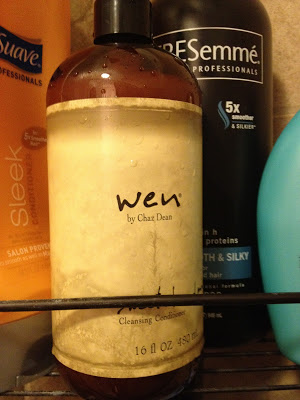 I tried it out for the first time yesterday, and I am surprised by it! Surprised in a good way, that is. Since Wen is a 'cleansing conditioner,' it doesn't lather and/or clean your hair like you are probably used to. Aliya gave me some great tips, like applying it as soon as your hair is wet, and using a thick-toothed comb to comb it through during your shower.
I would make two comments about it:
I sort of wished that I had done one quick shampoo rinse through before I applied it because my hair is uber thick and my scalp tends to get dried out
When my hair was dry and styled (read: straightened with avengeance), I was surprised that my hair felt sort of tacky. It resembled two-day hair, but was so soft to the touch, I could barely stop running my fingers through it!
Bottom line is that I would definitely recommend you try this stuff if you haven't already. And, I will likely be spending the $$ to keep a bottle of Wen in my shower at all times!
I hope you all had a great Memorial Day Weekend, and that this week has treated you well. Please forgive me for my short lapse in social media/blogging, in June we are back in action!
Stay tuned for more info on all of our fabulous June/July sponsors, and I have TWO giveaways coming up over the next few weeks that you won't want to miss!!