Happy Tuesday, beautiful ladies! First of all, thank you all SO MUCH for entering our Oreck giveaway, and for spreading the love around
Twitter
,
Facebook
, etc! I think this giveaway was a smashing success, and I hope to work with Oreck again in the near future!
Now, the good stuff, right?! The winner of her very own, brand new Oreck 'Grab-It & Steam-It' is ....
---------------------------------------------------------------------------------------------------------------
In other news, the 'fevah' might be at all all time high. Let me give you a few examples of the cutenesss in my life right now. And by cuteness, I certainly do mean that my friends must be trying to lure me into motherhood with their adorable children. Am I right?!
You might already know Aliya's baby boy from
her blog
. And have you seen her daughter yet? Omgeee. Trust me, go check out her beautiful family!
Have you met my nephew yet?! If not, you need to prepare yourself. If I hadn't already caught the 'fevah,' this little guy certainly would have done the trick!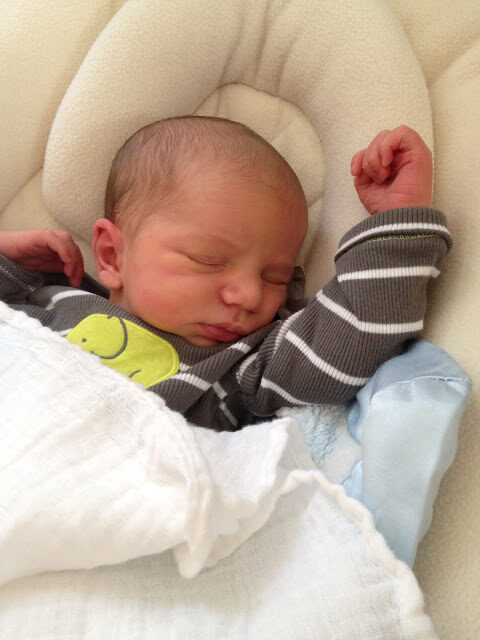 I mean, really, do you see how sweet that little face is?! My
SIL
sure does make beautiful baby boys!!
Other than spending copious amounts of time with these sweet little guys, we've been up to business as usual. The weather has been hot, and we've been spending lots of time catching up with friends, eating fresh MD crabs and sipping on ice cold beers. Even though I'm a Jersey girl at heart, I do love summer in Maryland.
That's about all the time I have for today, but make sure to check back this week for a fabulous new product review, the inevitable 'So What Wednesday!' linkup, and so much more!
Also - I'm looking for a few ladies who might be interested in guest posting for us here at OLN the week of July 16th - if you're interested, either leave a comment with your email, or email me directly at ourlovenestblog{at}gmail{dot}com