When I was contacted by the fine folks over at
MagnetsontheCheap.com
, I wasn't sure if or how I would ever use their products. But, as I continued my conversation with my contact, I began to realize that my business could surely use their products to 'spruce up' our visibility!
Working with the fine folks at Magnets was a pleasure, and I found their site easy to navigate, and even easier to use to design my very own car magnet!
Not only can you design your own magnet from scratch, but they give you many templates to choose from, so if all you want to do is add your colors or logo, you can do that, too!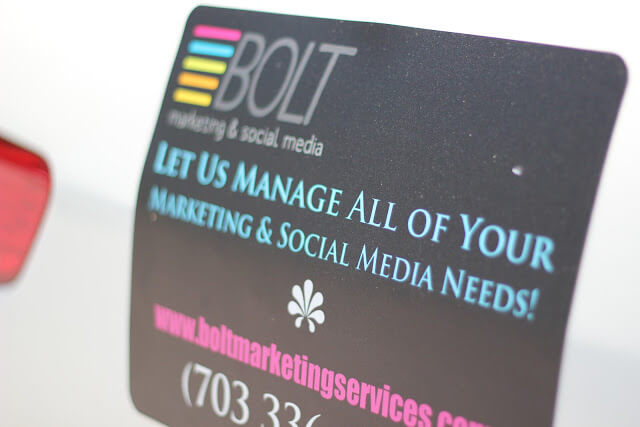 I chose a template for my design, and was able to move the images, lines and text around to my desire. There are also a ton of colors to choose from, so I was able to take the colors from my logo and emphasize them in the overall design. The car magnets also come in all different colors, shapes and sizes!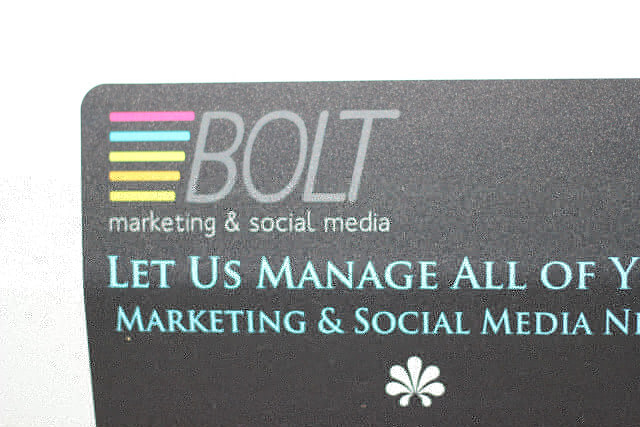 I have been driving around town sporting my brand new magnet for the better part of a week, and I am always pleasantly surprised when I walk by it and notice the clear, bright colors, and the nice, new way I'm representing
BOLT
when I'm out and about!
If you're in the market for professionally made magnets for any business or occasion, I would definitely recommend Magnets on the Cheap. Although the word 'cheap' is in their name, the quality is certainly that of a much more expensive product!
Their sister site,
Signs on the Cheap
has everything you need for banners, real estate signs, party signs, and much more!