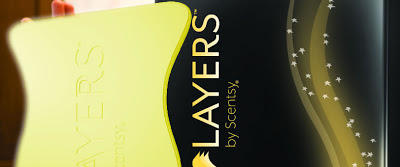 Happy Tuesday, lovelies! I'm sorry I've been a little MIA over the past few days, but I had the pleasure of showering my best friend with 'baby love' and spent some time with a client up here in NJ. I'll be headed back to Maryland tomorrow morning, and I'm beyond excited to get back to B and the pup!
In my whirlwind of leaving-town-for-an-extended-weekend packing and travels, I finally got around to using my brand spanking new Scentsy Dryer Disk! The wonderful and fabulous,
Laura
, allowed me to review one of the new Layers products by Scentsy, and I was instantly sold.
The disks are small, lightweight and smell divine. I chose to review the scent 'quiver,' which Scentsy describes this particular scent as an 'innocent vanilla flower, warm sandalwood, and sultry night-blooming tuberose in a seductive scent, meant to cause a shiver of delight!'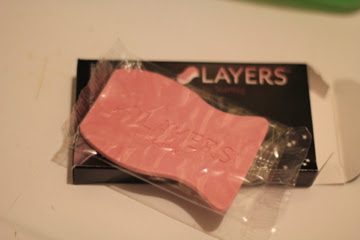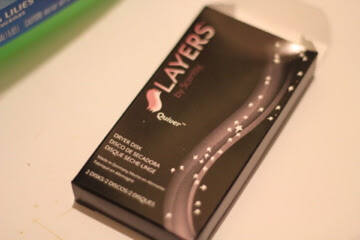 In my opinion, the 'quiver' scent is perfectly pleasant, subtle, and scrumptious. I would use it as a body lotion, I liked it so much!
The best part? You can leave it in your dryer for multiple uses, and each time, your clothes come out smelling fresh and yummy! This is especially useful for someone like me who does multiple loads of laundry each week of my husbands dirty work clothes!
Trust me, if you love the feel and smell of fresh-out-of-the-dryer laundry, you NEED to invest in these bars! You can get two bars in the scent of your choice for just $7 from Laura or your personal Scentsy consultant! Head on over to Laura's shop

and order
a few
one right now! While you're there, definitely check out the other new products in the 'Layers' line. I definitely have my eye on the
Washer Whiffs
and
Body Butters
!