It's been a few weeks since I posted a wedding snapshot, and I've been wanting to share some details about the bridesmaids dresses!
I was in a few weddings before I started planning my own, and had worn a bunch of different styles and colors for the bridesmaids dresses. I got to wear some beautiful dresses, including a handmade two-piece Indian outfit for a traditional Indian wedding for a close friend. Once I started looking for what my girls would wear, I felt like I wanted to do something a bit different. Perhaps something short and versatile? I know every bride always claims to want their bridesmaids to "be able to wear the dress again," (Hello, 27 Dresses!), but I felt the exact same way.
So, off we went on the hunt for the perfect bridesmaid dress. I had eight bridesmaids. One of my sisters was my maid of honor (lovingly referred to as "MOH"), and has great taste, so she was an integral part of the selection process.
Once I laid eyes on the dress, I knew it was the one. The best part? There were two versions, the exact same color, each with its own detailed embellishment so that my MOH could wear something a bit different from the other girls. We selected dress A15 from the
Love by Enzoani 2009 Collection
for the bridesmaids, and dress A18 for my MOH. We chose this plum purple after a bunch of searching, but I think it was perfect for fall, and the color really popped in pictures!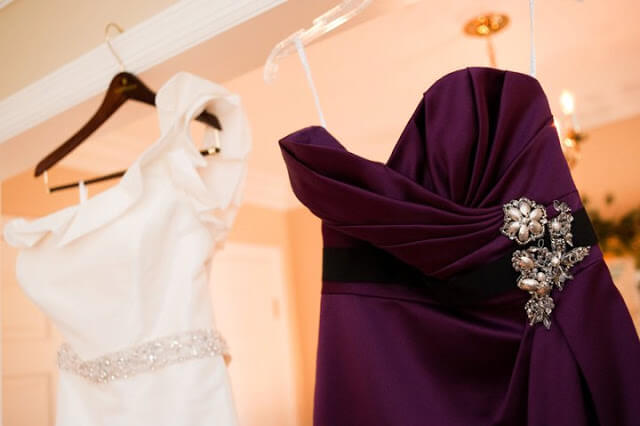 Don't you just love the detail on the embellishment? The bracelet pictured below was one of the gifts I gave to each of my girls. I fell in
love
with the bracelets immediately, and was very disappointed that I didn't order one for myself!
(Bracelets from Spring 2010 New York & Company accessory collection)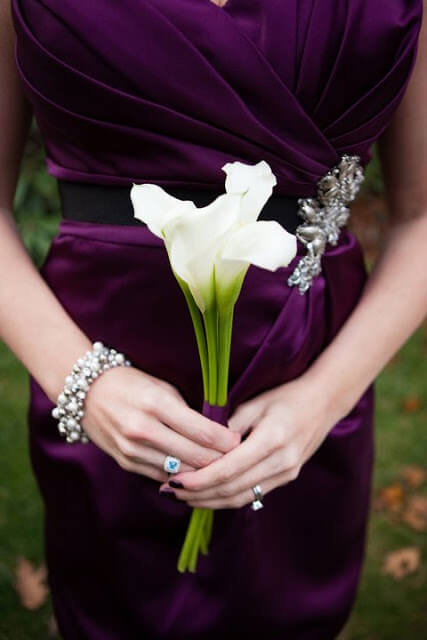 Who is this pretty lady, you ask? Well, none other than my beautiful SIL, AP over at ILYMTC!!
My sister's (MOH) dress was a bit different, with more embellishment around the entire waistline. The dress started out as a floor length gown, but she had it altered to be knee-length like the other girls. I think it turned out to be gorgeous!!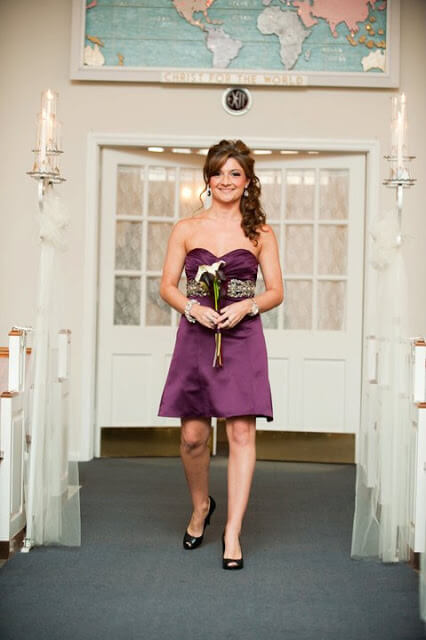 Each of the girls carried a small "wristlet" style bouquet of white calla lilies, and the MOH bouquet was accented with two of the midnight callas from my bouquet.
Overall, every detail came together beautifully, and made for some stunning pictures.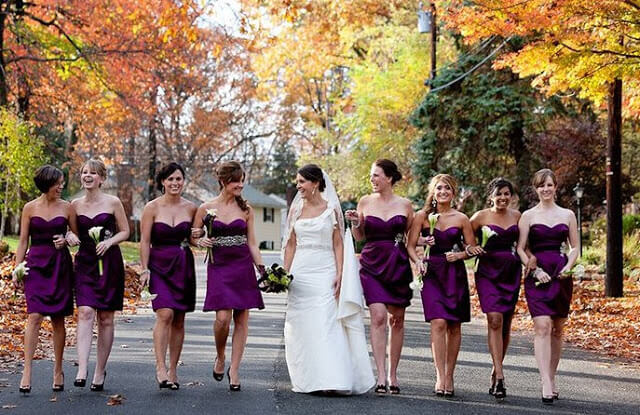 Seriously? Have you ever seen a more beautiful group of girls? Each one of these girls means so much to me, and it made our wedding day even more special to have each of them by my side to share in it.