I'm sure you all know who I'm talking about when I reference "Real Housewives." Whether they're from NJ, OC, NYC, or are of the Army or Desperate nature, I am an avid viewer of every one. This got me thinking about how different the TV that I watch these days is from what I watched back in high school or college. Back in my "glory days." Sigh.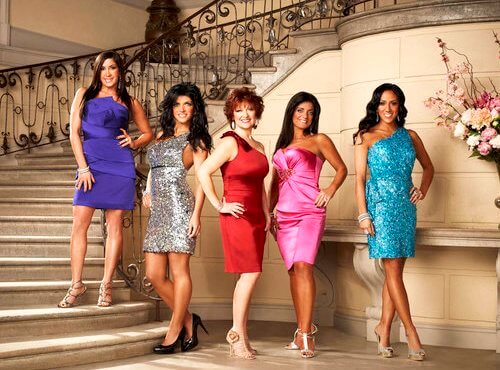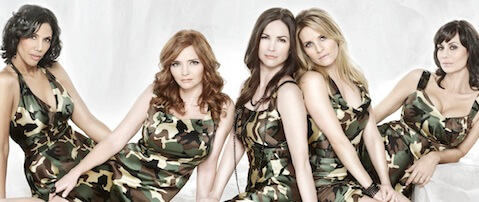 On an average day, our DVR is filled with the likes of the Sister Wives, The Real Housewives of NJ and The Secret Life of the American Teenager; throw in a little Bachelorette and call that my perfect Friday night! As much as I love how many shows there are that depict strong, independent, family-oriented women, I can't help but wonder if the trend is causing me to shift the spotlight onto my own life. If these women can "have it all," why can't I?
How young is too young to get married? To start a family? Is my biological clock really ticking away now that I'm a "late twenty-something?" How many days per week should I be working out to keep my beach body womanly shape in check? Is my dream of being a stay-at-home-Mommy a thing of the past?
Don't get me wrong, I love my life, and this journey we're on as "newlyweds." I try to remember to tell my husband all the time how lucky I am to have him as my husband, and how happy he makes me. Maybe I'm just lost in the fairytale of what I always thought "growing up and getting married" would be like. Or, maybe it's all the babies being born lately that have "baby fever" too close for comfort in our house? Thank goodness for all of the lovely ladies I follow on Twitter for keeping me grounded most of the time.
I'm destined to find my place between the "Real Housewives" and the "Real Mommies" that I admire so much. Some day. And to stop comparing myself to these "real life" and "made for TV" Mom's. Until then, keep up the good work, Mommies, and keep the regularly scheduled housewives programming coming!!
Or maybe I should just start watching baseball to take my mind off of all this?!