Almost two and a half years ago, B and I decided we were ready to 'start' our family. At just six months into marriage, we knew we weren't ready for human babies yet, but we had both been wanting a dog of our own for a while, and so we deemed it the perfect time to add a furbaby into our mix.
I've talked about exactly how Riley joined our family before. We knew we wanted to rescue a puppy, and knew we were interested in labs and boxers. And then, one cold Wednesday night in February, we traveled about an hour northwest of our house, picked her out of a litter of seven lab mix babies, and she was ours.
Riley has such a unique and fun personality, and I swear she must be at least part human because it's like she really understands what we say to her. Or maybe that's just me being a crazy dog lady. She is practically all sweetness tied up in a ball full of energy. It is because of these characteristics, and her curled tail and longer hair that we believe she is mixed with Boarder Collie, but we will probably never know for sure.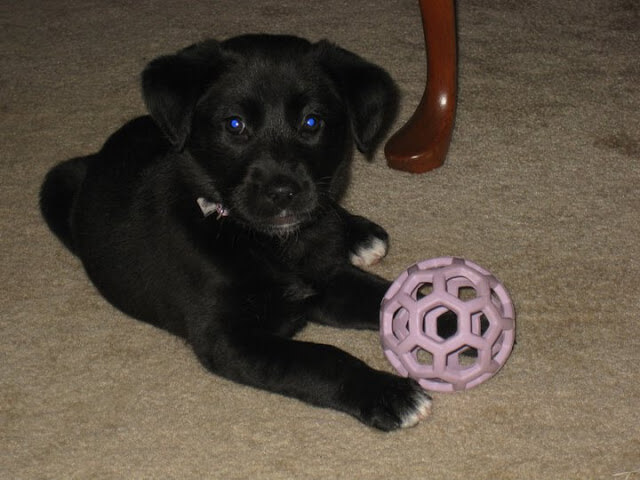 Bringing a furbaby into our home taught me so much more about parenting, and what it will be like with B, than I ever thought it would. Sure, it's different, but there are quite a few similarities. We lost a LOT more sleep than we anticipated. In fact, to this day, Riley is still paving the way for her soon-to-be baby brother by gently waking us most mornings before 7AM.
I remember the days in the beginning where I would race through a shower because I was home alone with her and knew she may try to pee on the carpet of chew up another sock if I left her for too long. We crate trained, lost sleep, dealt with worms, and even paid a late night visit to the emergency vet all within the first eight months or so. I would be remiss not to mention how much help my husband was. He truly stepped up into the role as 'Daddy' to Riley, and he has been going strong ever since. It is because of this experience that I have no doubt B will be an amazing, involved and hands-on Dad to our children as well.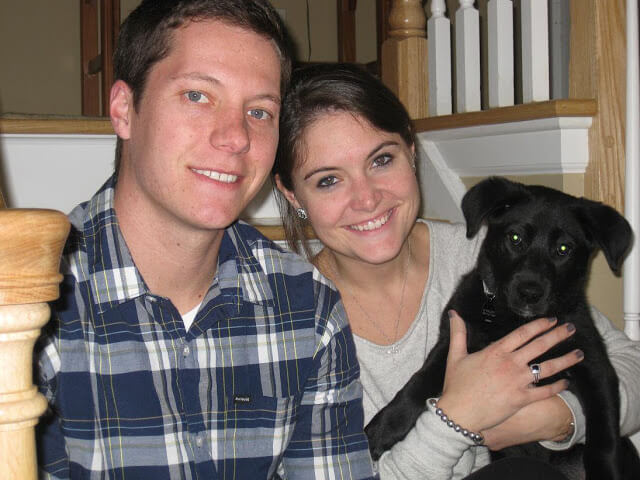 And now, we are preparing for our first human baby to enter this world. A child that we longed and prayed for, and have spent the last eight months growing and imagining what life will be like once he's here. With just a little over a month until my due date, people have started asking whether we think Riley knows something is about to change. My honest answer is 'no.' I think she knows something is different with me, after all, she can't snuggle up on my lap like she used to. But, I don't think she knows just how much her life is really getting ready to change. Right now, she is our only 'baby' and practically the center of the universe around here. She gets ample play and snuggle time with each of us, and has pretty much claimed the entire basement level of our townhouse as her personal domain.
It hurts my heart a little to think that she may feel ignored and neglected in a few short weeks. I am sure she will be the sweetest, most affectionate big sister to Gavin, but the transition period may be tough on all of us.
I have no doubt we will learn the ropes in due time, but I know that many of my readers are already great Mommies to both their human and 'fur' babies, so I wanted to see if any of you could offer up advice for how you handled the first few, crazy weeks with your newborn at home, and getting your pup(s) used to the new addition?! Thanks, as always, for your help ladies!!