We are a football family. I may like football more than the average girl, but I just can't help it. I spent more hours than I would like to admit watching Sports Center and Mike & Mike last week getting to know every stat I could about the start of the season. I even joined a fantasy football league this year for the first time ever. I know.
One of the things that I love most about football is that B and I both enjoy it so much. It's one of the things that we love doing together, and we get to do it every week for four months of the year.
I'm sure I don't need to say it again, but I'm a HUGE New York Jets fan. I mean really, can you blame me?!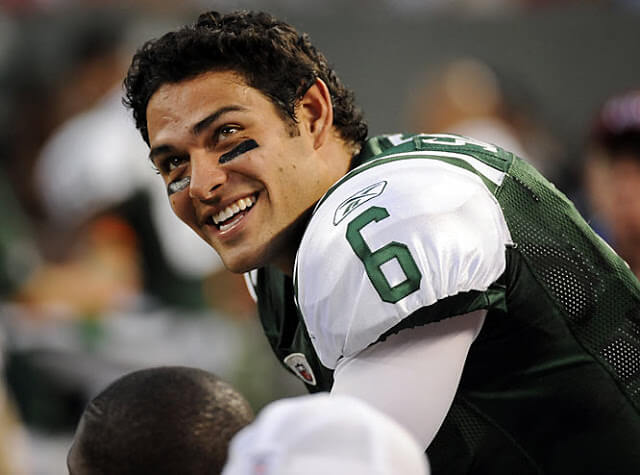 B is a big time Baltimore Ravens fan, which of course makes sense since he was born, raised and still resides in MD.
We get asked all the time how we can be married to each other when we like 'opposing teams?' Honestly, I don't really see the Ravens as Jets as opponents, except when they play each other every other year, and when it gets to be playoff time and the wildcard hunt begins. But, for at least half of the season, I think we coexist quite well!
And, don't tell any of my friends from back home (or my Dad), but I even recently purchased a cute, girly Ravens top from Old Navy to help support B's team when they play on a different night than the Jets, or when the Jets have a bi-week.
So, what better way to celebrate our mutual love for the sport than to host our very first football party of the 2012 season opening week?! That's right; the Ravens opened up their season with a Monday night prime time game last night, and we had a few close friends over for the game and some yummy, football themed food.
The menu was simple, consisting of pulled chicken BBQ sandwiches, tater tots (yes.), fresh veggies, hummus, pretzels, salsa, guacamole, and a whole plethora of chips. And, of course, it wouldn't be MNF without a few ice cold beers.
It was fun and relaxing, and I was happy to host for such an exciting game. The Ravens pulled out a big win, and even came close to tying the Jets for the highest scoring game in week 1 :o)
And, what kind of football party would it have been without cupcakes?!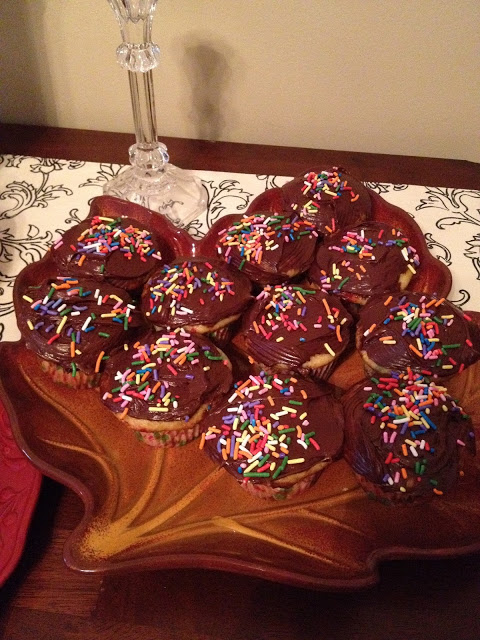 Now, please excuse me while I go eat one for breakfast.