Earlier this week, I mentioned the
guest book
that I made for my SIL's spa sprinkle, and promised to share the DIY details here with all of you.
In my 'baby sprinkle planning' frenzy a few weeks back, I stumbled upon
this pin
, and knew it would be the absolute perfect homemade addition to AP's sprinkle.
So, off to Hobby Lobby I went again, in search for the perfect open frame and fabric!
DIY Homemade Message Board/Guest Book
What You'll Need
1 open frame in the finish and size of your choice
Enough fabric to cover the backside of the frame (I had the ladies at HobLob help me measure)
1 roll of cork board in the correct dimensions (I bought a roll that was 12 inches wide)
1 hot glue gun and a few glue sticks
I also added a small 'M' for accent and personalization
Be sure to grab some tags, pens and a stamp of your choice if you're planning to use it as a guest book or message board at an event
Begin by cutting your cork board to size, you'll need enough to fit tightly in the back side of your open frame.
Next, wrap the cork board with your fabric and glue the fabric to the back of the cork.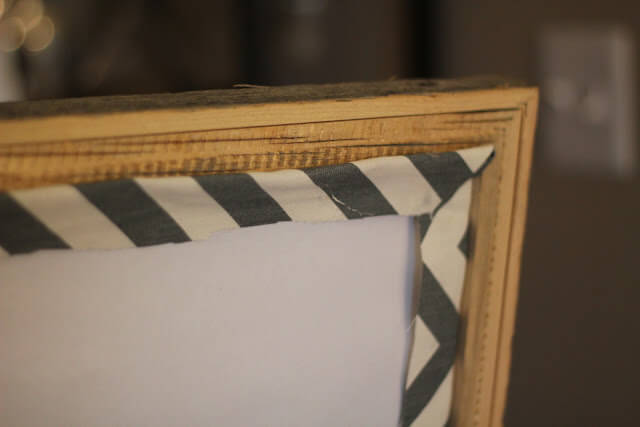 Then, affix any accessories to the front of your board, and gather any supplies you'll need if you're using it as a guest book.
We chose to display our guest book frame out on a table with a small white frame containing 'instructions' right next to it.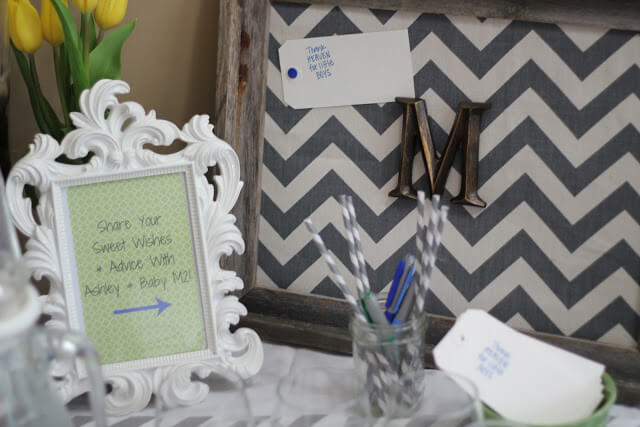 I am so happy that AP loved this board as much as she did - it's a perfect addition to M2's new nursery!
If you have any questions about this project, feel free to email me at ourlovenestblog{at}gmail{dot}com
Happy Thursday!! The weekend's almost here :o)