I think I have mentioned before that I am a "do-you-own-mani/pedi" type of girl. As a result of this fact, I have slowly obtained close to an entire drawer full of OPI nail polish colors over the years. Although I do not swear to only use OPI polishes, the majority of my collection is theirs, and they also make most of my favorite shades.
I think it goes without saying that my favorite shades change with the seasons, but I wanted to pass along the ones that I just can't seem to live without!
In the fall, I can't wait to start using Lincoln Park After Dark again. B calls it "gothic-looking," but I just can't get enough of it!! The dark shade is a nice transition into the colder months, goes perfectly with my mostly black wardrobe, and looks great on my "it's not summer anymore, and I'm pale again" skin.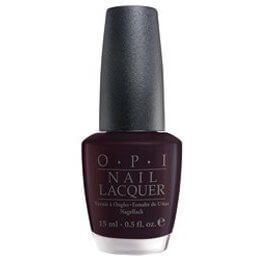 When I'm feeling a little "saucy" (read: sassy, I guess?), I sometimes go for something a little more "out on the town" feeling. Since Lincoln Park After Dark is a matte color, I decided to buy Black Cherry Chutney as well. It's very similr in shade, but has some shimmer added to dress it up!
This winter, I was loving the new taupe colors tht have been everywhere. I have two different brands in my stash, and neither of them are OPI. If you follow me on Twitter, you may have seen the pic that I posted a few weeks back of the "Showtime" color that I love so dearly. But, since I couldn't find a picture of the bottle, I thought I'd share it's close friend, Commander in Chic, by Sally Hansen. I actually found out about this pretty little number from my sister-in-love,
Ashley Paige
.
Now that you've seen what colors have been adoring my hands and feet over the last few months, I thought I'd show you where we're headed now that May is just around the corner!
By far, one of my all time favorites is OPI's Strawberry Margarita. It is the perfect, summery pink, and always brightens my day. I always make sure to have a fresh coat on my hands and feet before we head to the beach. If nothing else, please buy this color, you will not regret it!!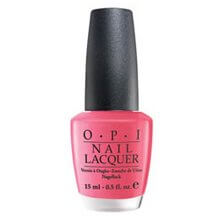 And, just for funsies, I was scoping out the OPI website, and thinking that I might have to add the Katy Perry "The One That Got Away" to my collection this summer!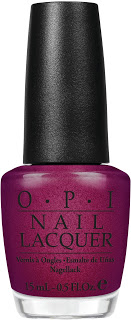 Do you have any favorite OPI colors? I'm always looking for new suggestions!!
You can buy any of the OPI colors here.