I think it's about time that I updated a Furbaby Friday post so that you can all see how big (and adorable) Riley is now!! She had her last puppy shots yesterday at the vet, and weighed in at a whopping 25 pounds!!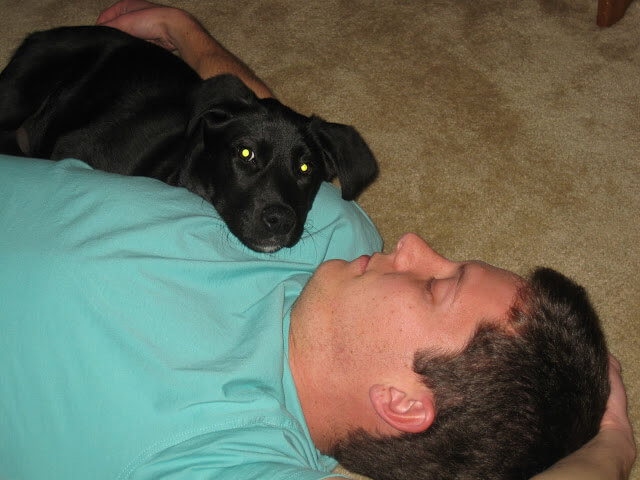 She absolutely adores her Daddy <3
We simple love her to pieces!!