You asked for it! Well, not really, but I'll pretend you did.
I hadn't posted about little Riley in a while, so I thought I'd show you just how much she's grown since we picked her out and brought her home with us. And, the scary part is? The "more recent" picture is from our beach trip a month ago! Someone has been a bad puppy Momma and is behind in her picture taking!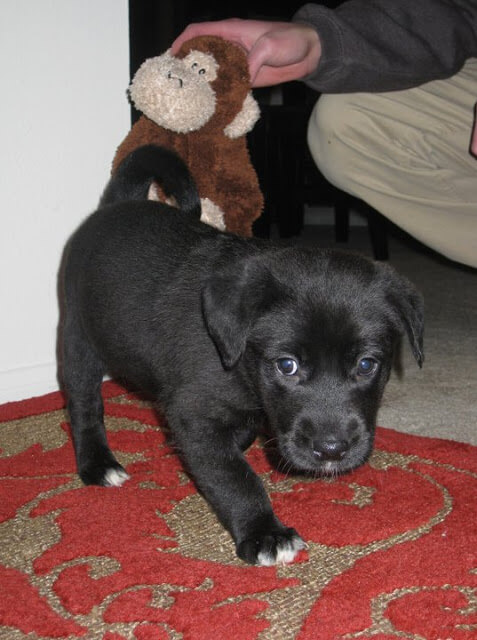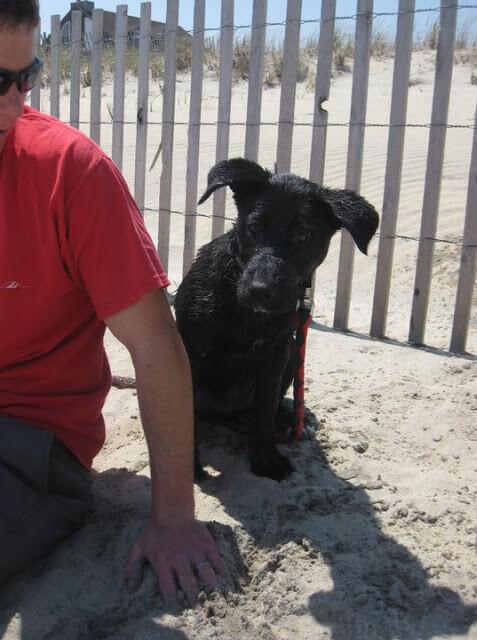 Our little furbaby is getting bigger! She's really looking less like a puppy, and more like a dog now. She's definitely black lab, but those ears? Not so much. We are still wondering what it is that she's mixed with, and think it must be something smaller than a lab. She's about 30 lbs. now, but her height isn't growing at the speed we thought it might. She is only five months old, so who knows how much bigger she'll get?
It's sort of comical to me that Riley was technically "my" Valentine's Day present from B. Truth be told, she was obviously for both of us, but I have a hard time remembering what B was like before we had her. He just adores her, and having a dog is a great lifestyle for him. Lord knows I wouldn't have been able to get through these last three months without him!
Happy Friday!!