I am beyond excited to share my first guest blogger with you today. She is the always fashionable and fabulous Mommy who blogs over at Stilettos & Diapers, and she is here today to help to plan your New Year's Eve outfit!
Hi! I'm Molly. A wife, boy mom and displaced southern gal. I live not far from Pam and got to lunch with her not too long ago. It's always fun to finally meet a blog friend and even better when you actually like them in person as much as online!
I blog a lot about fashion at Stilettos and Diapers. I love dressing up and staying trendy, even if those fashionable clothes may have spit-up on them. I never spend a lot on my clothes for that very reason. I like to call myself frugal, but I'm probably just cheap. Being a stay at home mom, I often dress to the nines if I have an event to go to. Even if that event is a trip to Target. I'm going to share with you some of my fave New Years looks.
Let me warn you by saying my photography has changed a big since the beginning of the blog...thank God.
New Years, in my book, means sparkles. Whether you're dressing up or going casual, a splash of sparkle never hurt anyone. These are a couple looks from holidays past.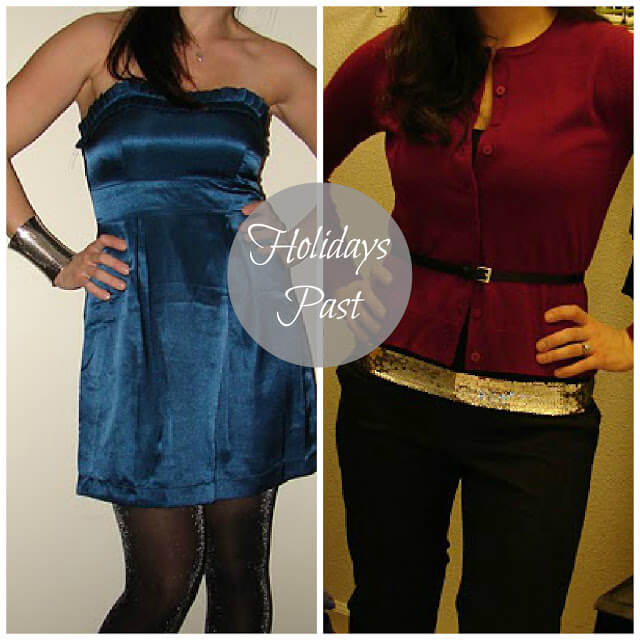 1. Dress: Forever 21, Cuff: Forever 21, Tights: Target.
2. Pants: Old Navy, Cardigan: Gap, Belt: Forever 21, Tank: Forever 21
1. Try a cocktail dress, that may have been put away with the summer clothes, add some sparkly tights, booties and jewelry.
2. A sparkly tank, (don't forget to check those summer pieces!) topped with a festive colored cardigan and belt is a good casual option. I love putting a belt over layers, as it gives you more shape. You could pair it with pants and heels, cropped pants and booties, or a skirt and tights.
3. This is an option for a more casual look. A t-shirt with a sparkled pattern and jeans can be dressed up just enough with a blazer, heels and a little jewelry.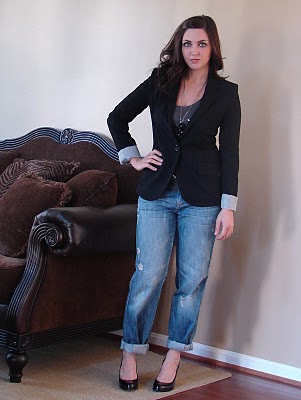 Boyfriend Jeans: NY&Co, Blazer: Forever 21, Necklace: Forever 21 Tee: Target, Shoes: Steve and Barrys
4. A couple things I've worn this holiday season are fun cocktail dresses. One, a punch of color, and one covered in sparkles. Pair with sky high heels and lots of accessories and you're ready to party. I find that I can wear a coat and once you I'm at the event, it's generally warm enough to be able to wear this type of dress with nothing over it. You could always add a cardigan, if you wanted to.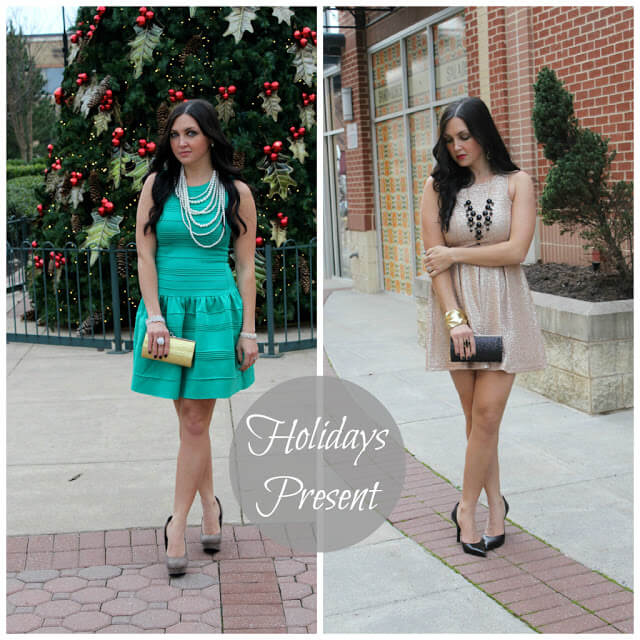 Lastly, don't neglect those nails! My go-to color this season is Revlon's Sparkle Aplenty. I have also seen a lot of people wearing China Glaze Champagne Kisses. Love it, too!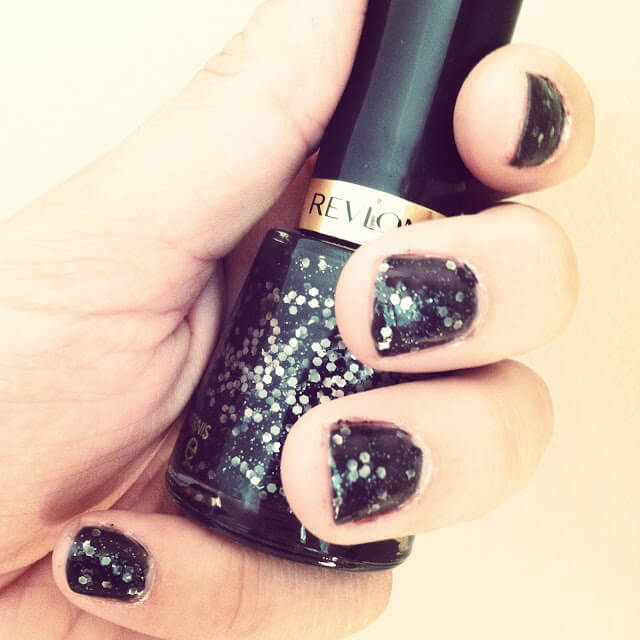 Thanks, Pam, for letting me take over Our Love Nest today!