I tend to be a 'grab-it-and-go' type of eater about 60% of the time. Hence the reason we pack our pantry full of snack items that are easy to throw in your purse or lunch box and/or are easy to eat while driving. Trust me when I say that I have eaten my fair share of peanut butter crackers lately.
Although we like easy on-the-go snacks, we're not big fans of your typical fast food. So, when we can find an easy snack that also packs a protein punch, that's a win-win in my book.
I was asked to review the brand new line of Perfectly Simple Bars by ZonePerfect recently. They sent not one, but all three flavors for us to try, which included

Cranberry Almond, Peanut Crunch and Toasted Coconut.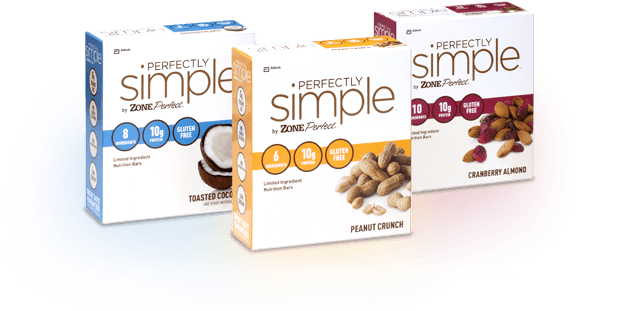 These bars contain only simple ingredients, taste great and don't leave you wanting more. They're the perfect snack to throw in your bag and grab when the hunger strikes around 3PM. Is that just me?!
I was thrilled with this new line of bars, and even got B to take one in his lunch one day last week. Small victories!
So, if you're looking to add a new, healthy snack to your cabinets, definitely check out ZonePerfect's newest line of nutrition bars, they will not disappoint!