First of all, I just wanted to take a minute and thank all of my new followers, and all of you lovely ladies who left love for us after yesterday's 'Our Love Story' post!! So happy to meet new bloggers, and happy to have you here with us!!
Well, it's time for another home renovation post. This week, I decided to focus on my home office. Since I'm now running m
y business
full time, it was a requirement that we have some form of an office set up in our new home. Like I've mentioned before (
I think?
), we're in a three level townhouse, with three bedrooms upstairs, and a fourth on the bottom level. In true townhouse fashion, the 'third bedroom' on the upstairs level is very small. So, I knew it would be the perfect place for my office before our family begins to grow.
Here is what the office looked like when we bought the house ...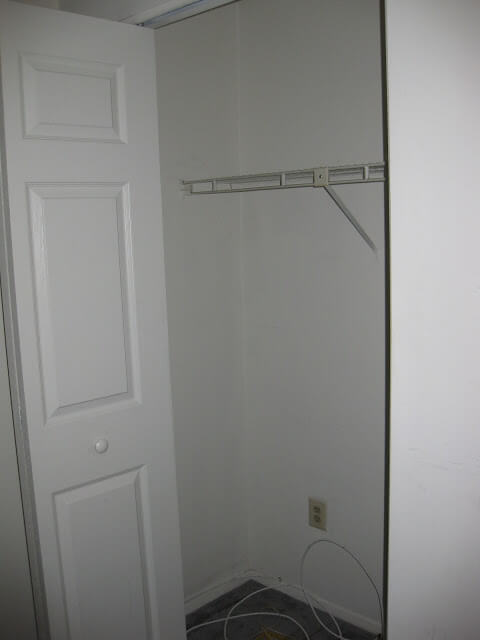 Closet on right hand wall when you enter the room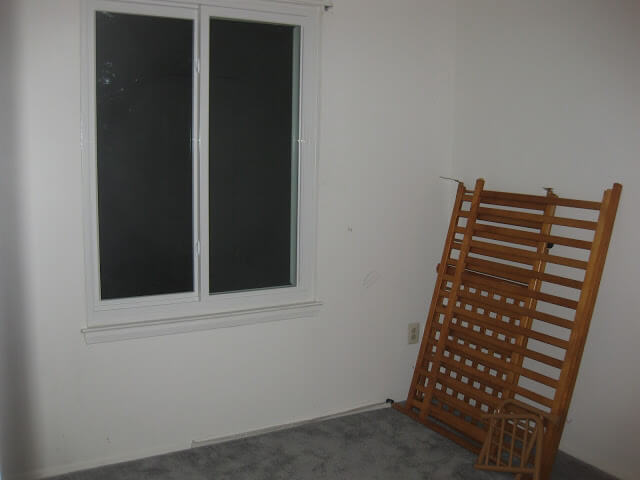 The room was completely bare when we moved in. No paint, etc. Luckily all of the rooms have brand new windows, and since the office is on the back of the house, it's get plenty of natural light in the afternoons. We ripped out all of the existing flooring (
read: ugly blue/grey, stained carpet
) and replaced the entire level with the same natural hardwood floors that we put it throughout the main level of the house. We also painted the room in Behr Ultra Premium
Chocolate Froth
.
The first thing I found for this room was the rug ...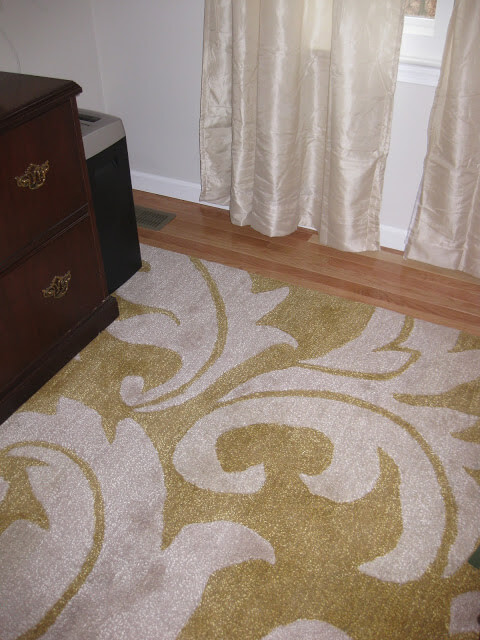 As soon as I laid eyes on this rug, I needed to have it! I ordered it from
Overstock
back in November!
The rest of the room consists of items that we had in our apartment that have been freshened up or re-purposed for our office.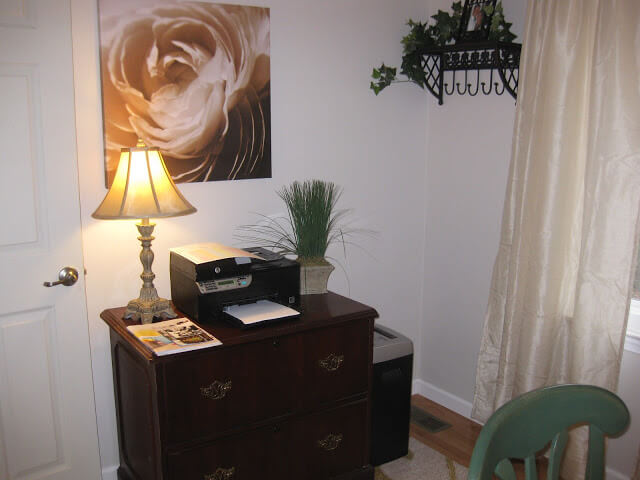 Our filing cabinet used to be one half of a large sized desk that we weren't able to fit into our apartment, so we had been storing it over at our rental property. We decided to saw off the desk portion and re-purpose it as a double drawer, stand alone, filing cabinet! I am SO glad we did this!! Organizing the inside of this cabinet is still on my ever growing to-do list!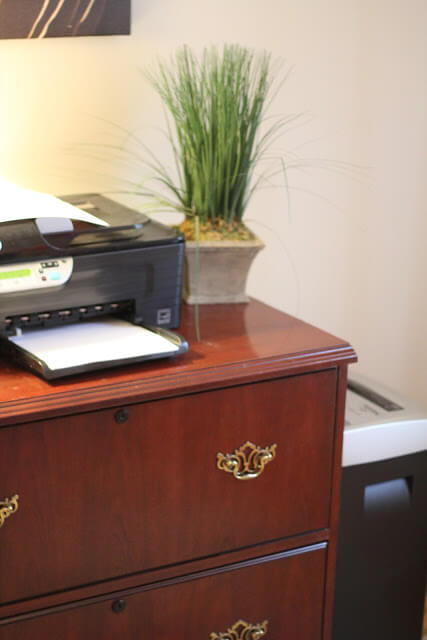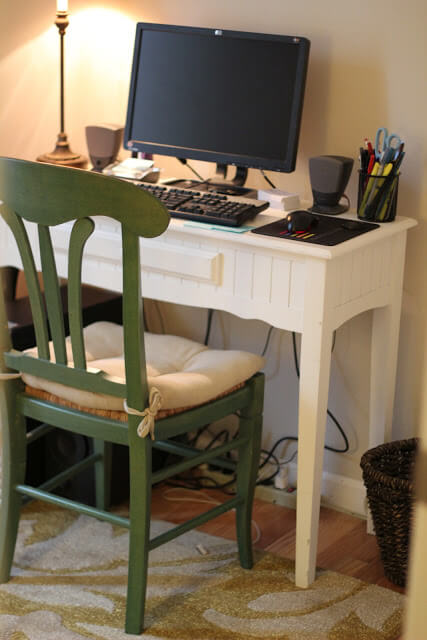 My parents bought me this white, Nantucket style desk from The Christmas Tree Store a few years back. It should really be used as a sofa table, but fits perfectly into small areas and can still function as a desk if you don't need a ton of work space on the desktop. I plan on replacing this desk in the near future for something with more space and storage, but it works for now!
And the green chair? I've had since high school and I still love it!!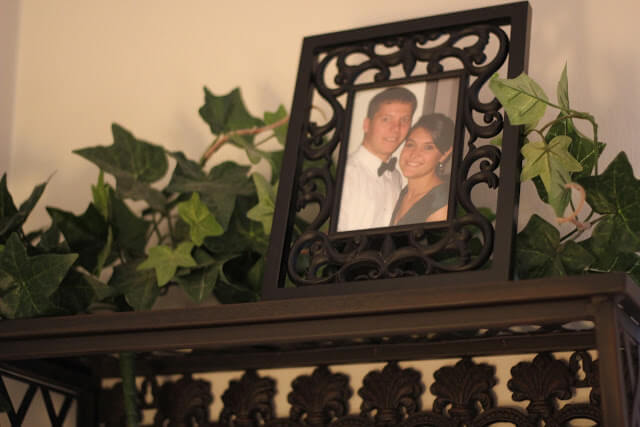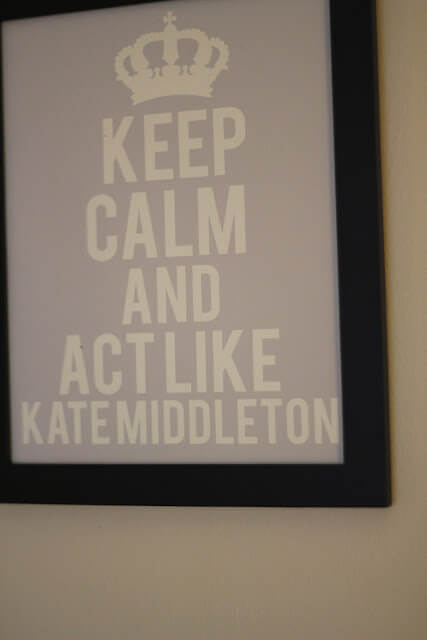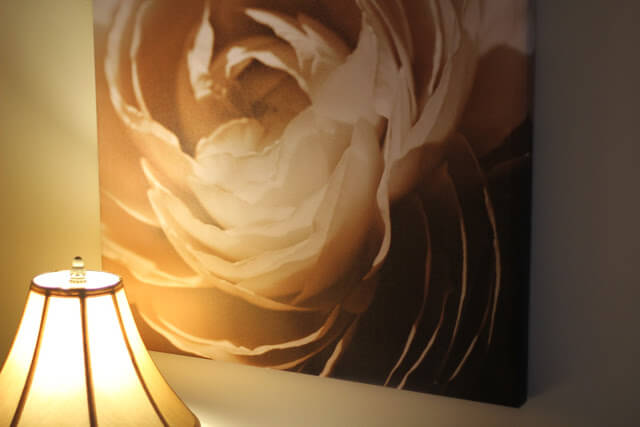 The rest of the space is filled with small details that just added a little more 'me' to the room. I just love the way each piece dresses it up!!
Pictured above:
Iron Wall Shelf - Home Goods 2006
Canvas Flower Print - Target, Winter 2011
Champagne Curtain Panels - Home Goods, Winter 2011
Not yet pictured are the inside of the closet, filing cabinet and desk drawers because they are still on my list, and right now, I'm not willing to show you because you'll totally think I'm a pack rat!!
Happy Wednesday, Lovelies!!