Ever since we bought our house I have been trying to live by a new motto: "Live better with less." Err, something like that?!
I wouldn't go so far as to say that I'm a borderline 'hoarder,' but I do tend to hang onto things I don't need/use/wear a bit too long, and B is definitely better at purging than I am. Maybe there is a blog sale in my future??
More recently, I have gotten the urge to start purging what I don't need/use/want and to start organizing what I do. Specifically, in our closets. I have always been a clean person, but I'd be lying if I told you that my closets were always organized. Once the door is closed, I can usually forget about what's behind it. Until now. I have been on a mission to fill our closets with shelving, storage bins, and have even considered purchasing a pretty little label maker thanks for my friend,
A
.
Last week, before my trip to Florida, I found time to squeeze in the beginning of my linen closet organization project, and I thought I'd share, you know, in case you've caught the organization bug like I have.
I should probably preface this little tutorial by telling you that our linen closet is on the small side, so I had to make do with the space that I had.
Here is what the closet looked like before ...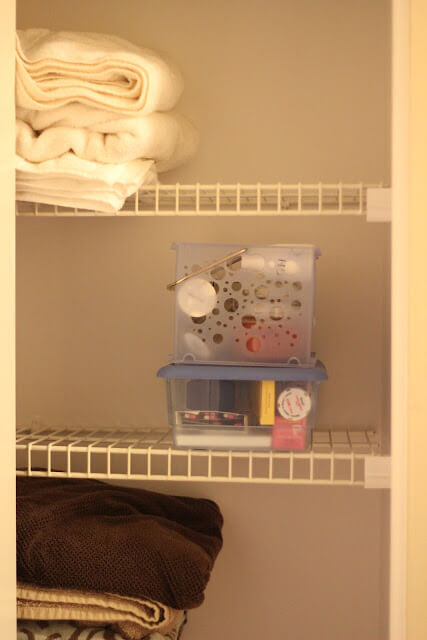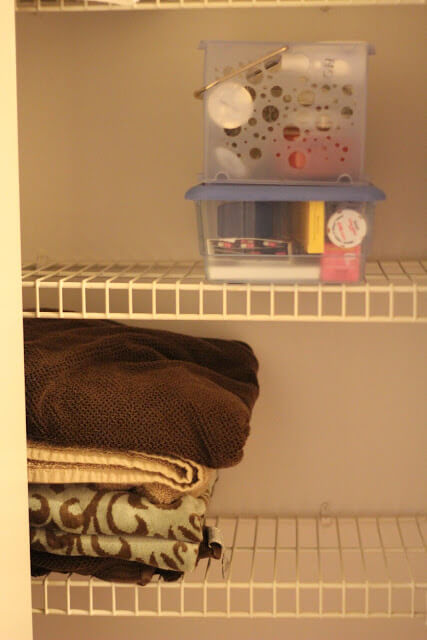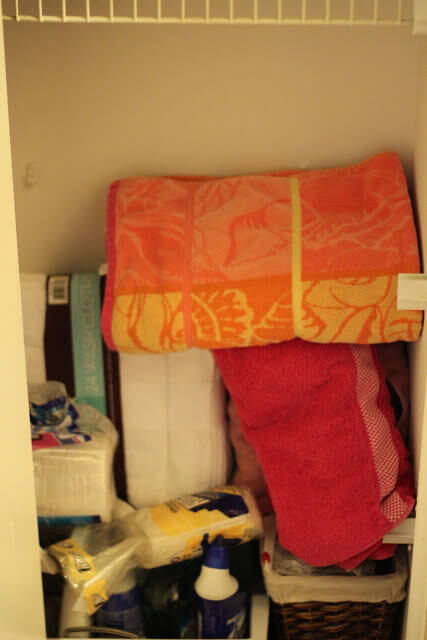 Yes, this was the pile I had made in the bottom of my closet. Please don't judge :o)
Obviously, this closet needed some work, so while I was at WalMart one day, I picked up some handy cream storage bins that just so happened to be the perfect size for the depth of my closet, and they were reasonably priced at $4.99 a piece!
The after ....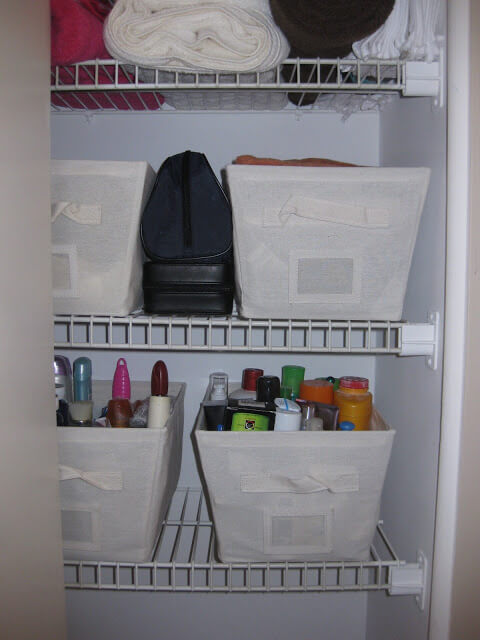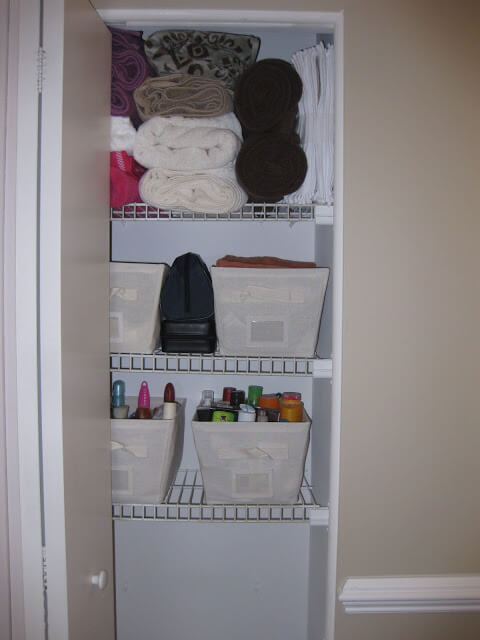 The WalMart bins made a huge difference, and now it's easier to sort through the plethora of extra toiletry items and towels we have (that's a whole other problem). I even used the bins to store extra hand towels and wash cloths. Their size was great for what I needed!
I am pretty happy with the way it turned out so far. We still need to add another shelf and figure out how to organize the cleaning products that are stored in there, but more on that later. Oh, and in case you noticed, yes, I do realize that I am lacking labels on said bins, I'm still working on convincing B that a label maker is a necessary 'business' expense!!
Happy Hump Day, ladies. I hope it was a great one!