Yes, I know that summer is not "officially" over for another few weeks, but I always felt like Labor Day was the official end of summer, most likely because North Jersey schools always let us stay on our summer break until just after the holiday weekend (which is later than ever this year, btw?!).
But, I digress .. this Labor Day weekend, we will be taking a short retreat to Hometown, NJ. B and I try to make it up to see my family once every other month (although I'd love it to be more frequently). A weekend trip to NJ typically involves a 3+ hour car trip, lots of homemade food (or meals out!), extra sleep, and just plain catching up with my parents, sisters and brother.
But, this weekend comes with the added bonus of catching up with a few of my best friends, whom I haven't seen in what feels like FOREVER! You see, I was part of a group of girl friends in high school (and part of middle school), that was 5-7 girls; we are all so different, yet so the same, and have all remained in contact to this very day. In fact, you can check some of them out!
"K" @How To Be Awesome
&
"M" @ Blogs From Inside The Beltway
(she just moved to DC near me!)
Both of the dear friends that we are seeing this weekend are getting married over the next 12-13 months, so it's even more fun/exciting to catch up! I truly wish that I had more older (HS) pics to share, but these will have to do for now ...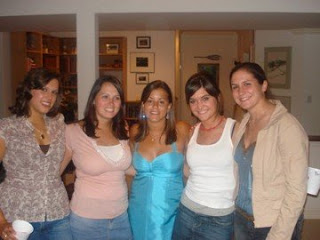 K, A, E, me & C at E's graduation party!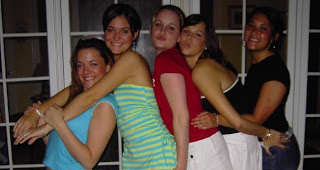 J, me, L, K & B one summer break from college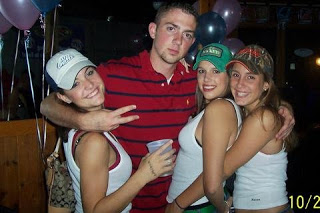 Visiting "K" at Virginia Tech!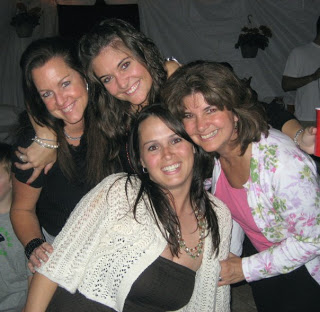 "A" and I with our Mom's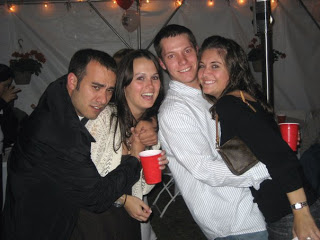 "A" and I with "B & P" :o)
"A" will be getting married this coming March (2010) near Hometown, NJ, and we have been able to get to know her fiance', "P" very well; him and B get along great! It will be so nice to catch up with them again, since we haven't seen them since Christmas!

"K & S" will be getting married next September (2010), also in Hometown, NJ. "K" is a bit of a "world traveler," and since we graduated from college in '06 she has lived in California and Washington! Needless to say, we haven't seen as much of each other as we used to! I have yet to meet her fiance' and she hasn't met B yet (which I still cannot believe!)!!

We've decided to have a backyard BBQ at my parents house and then possibly head out for drinks afterwards. I am beyond excited for this trip and will be sure to follow-up with some pictures of our reunions!

What are YOU doing this holiday weekend?! Have a safe & happy one!