Yes, you read that correctly .. Saturday night, B and I went to a prom! No, not a high school prom, not really your average prom either; a few of our friends got together and threw a "Goodwill 80's Prom Party" at their house on Saturday night. It was absolutely fabulous, and the costumes were to die for!
Since none of my college friends were ever with me at my real prom, it was super fun to re-create it, although this time, the adult beverages were flowing, and everyone didn't stand around awkwardly waiting for the first brave soul to step out on the dance floor.
We decided that a "best dressed" competition was in order, since everyone did such a fantastic job .. so here's a little photo sneak of who ranked up among this years' "best dressed post-JMU 80s prom-goers!"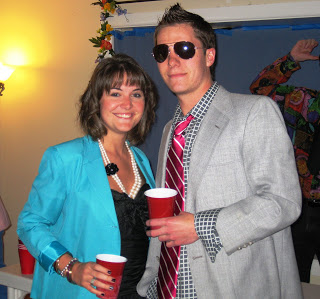 B can really rock the Kevin Bacon look, don't you think?!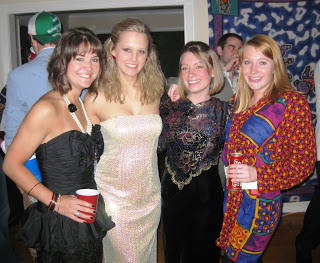 A few of the ladies at prom - smashing, just smashing.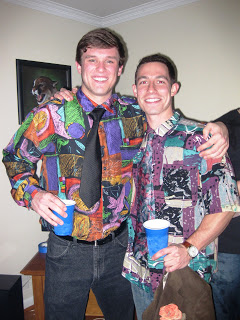 Definitely a few of my favorite looks of the night - a cross between Jerry Seinfeld and Zack Morris?! That may be more 90s, but who cares :o)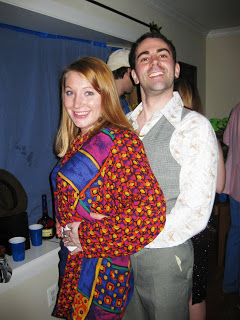 And of course, the classic prom/senior portrait pose .. an absolute classic.
Man, our friends sure do have a great sense of humor. The party was a smashing success, and I'm thinking maybe an annual thing?