"This shop is part of a social shopper marketing insight campaign with Pollinate Media Group® and Slimfast, but all my opinions are my own. #pmedia
#14daystoslim
http://my-disclosur.es/OBsstV
"
Last summer I was majorly pregnant and felt as big as a house. So on the off chance that we did get down to the beach house, I stayed pretty covered up. Then I dealt with my post-baby body for the remainder of the warmer months. No bathing suits in sight.
The first time I put on a bathing suit, I was seven months postpartum and still not 100% comfortable showing much skin. Having a baby just does things to your body. And although I am proud to bare the after effects of carrying and birthing my son, the warmer months are here again, and I want to get a little piece of my confidence back.
A few months ago, I started working out more often (I've talked about that here several times before). I started to feel better about myself and I was finding confidence enough to try some old clothes on, and to add some fun new pieces to my wardrobe. With our beach vacation coming up, I wanted to shred a few more pounds and do a little more prep work. In addition to my workouts, I decided to take on an ab challenge, and to give the Slimfast 14-Day Slimdown a try.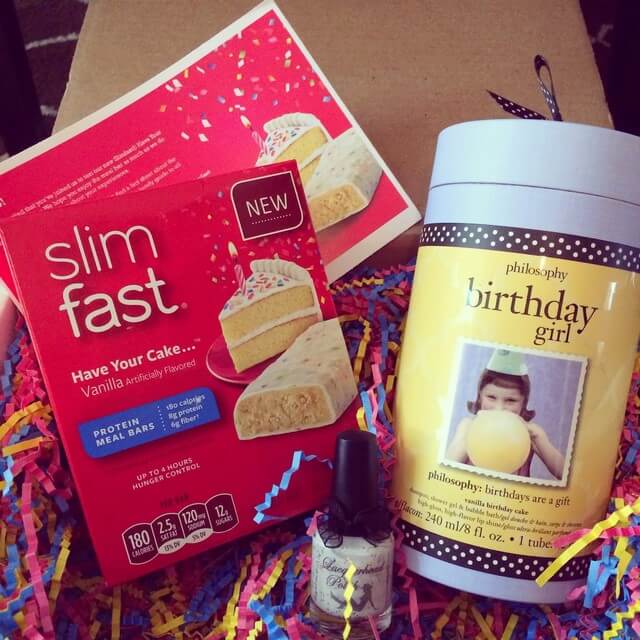 The Slimfast Protein Meal Bars come in a variety of flavors, and offer up to four hours of hunger control. If you're anything like me, you snack on and off all day when you're at home. These bars were the perfect alternative for me so that I could grab a snack and fight off hunger for a few hours. They also travel really well in my diaper bag. After my workout, I am always hungry and thirsty, so I love to pack an extra water bottle and a snack bar.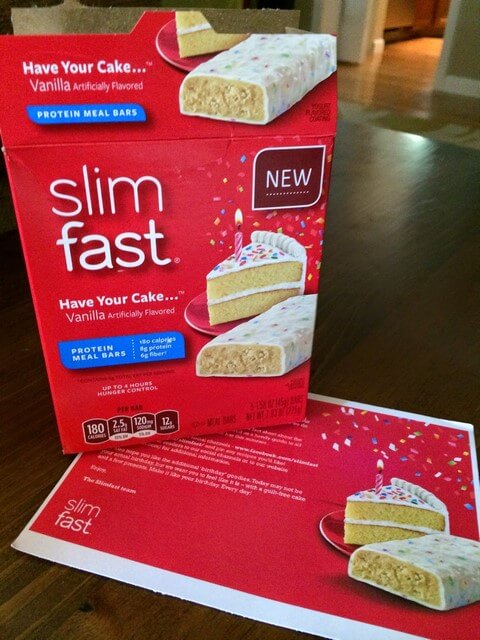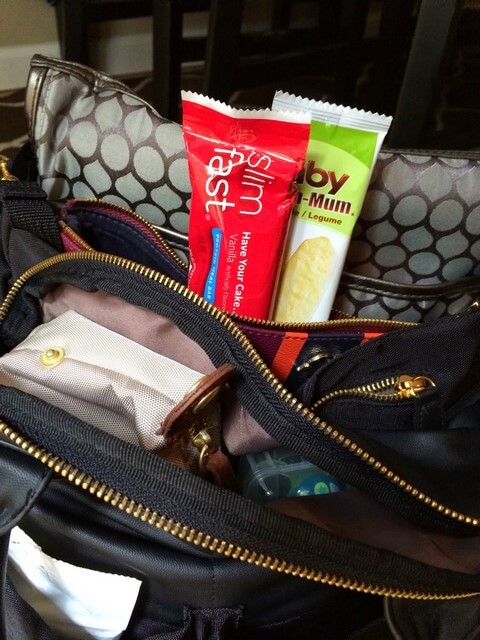 Slimfast® just came out with new meal bars in the delicious Have Your Cake™ flavor! Each Meal Bar contains 180 calories, and is made of delicious vanilla cake and frosting, combined with fun sprinkles.
Slimfast® Have Your Cake…™ Meal Bars are available in
5-count boxes and sold at Target and other stores for around $5. The Slimfast 14-Day Slimdown is a delicious and easy way to lose up to 6 pounds in the first two weeks.
I am not exactly where I want to be yet, but a healthy diet, plenty of exercise, water and the Slimfast 14-Day Slimdown are helping me get closer to my goal every day.