For pretty much my entire life, or at least as far back as I can remember, Christmas was more than just a holiday, it was an entire season. Christmas music was tolerated and almost expected shortly after Halloween was over, and decorations often came out before Thanksgiving Day.
Preparing for and celebrating Christmas for close to six weeks is normal for me. I cannot say the same for my husband. In his world, Christmas should barely even be mentioned before Thanksgiving dinner is over. Just last week, I was minding my own business, prepping us a light breakfast on Thanksgiving morning, streaming Christmas music to my hearts content, when I hear some sarcastic comment coming from the other room about 'celebrating the wrong holiday.' It is the endless battle of opinion in this house. When to start the shopping, the decorating, the overall preparation. And while I want us to make our own traditions as a family, I can't help but get excited and into the Christmas spirit every year when the calendar turns to the month of November.
Over the years, B's heart has softened up to the idea of enjoying a glistening fake tree almost just as soon as the turkey and stuffing leftovers are packed away in the fridge. He humors my Black Friday shopping obsession, and I think he even sort of likes the music. Maybe.
The Christmas season is magical. It's contagious. And the wonder of the season only grows once you have children. I feel like a little kid on Christmas Eve, bursting with excitement to celebrate Gavin's first Christmas in just a few short weeks. Sure, I may have gone overboard in the gift department, knowing the kid will never remember, but I want to start making Christmas as special for Gavin and our future children as my parents always made it for us.
So, is it a crime if I try and kick off the celebration a little early than may be considered 'socially acceptable' to many? What do you think? When do you start celebrating the holiday season?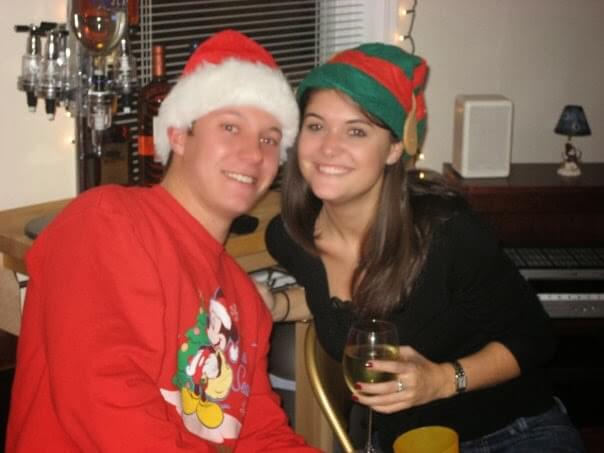 Christmas 2007