We have been visiting my family this week in NJ. Fall is definitely in the air up here, and I thought it would be the perfect time for me to join in on this '5 on Friday' linkup that I have heard and read so much about! I love the idea of being able to share a few highlights from our week, or maybe even let off a little steam if need be. So, here goes nothing ...
[ONE]
We arrived in NJ last Friday. B and Riley spent the weekend here with us before leaving Sunday night (and taking my car with them) to head home. While our weekend wasn't terribly busy, we did manage to take Gavin to visit one of my favorite local farms. A place where I made many childhood memories and always visited each year for Halloween and the annual Easter Egg Hunt. The farm was chock full of pumpkins, mums, cider doughnuts, fresh baked pies, hayrides and even pony rides! Little G may not remember his first visit, but his Mommy definitely will!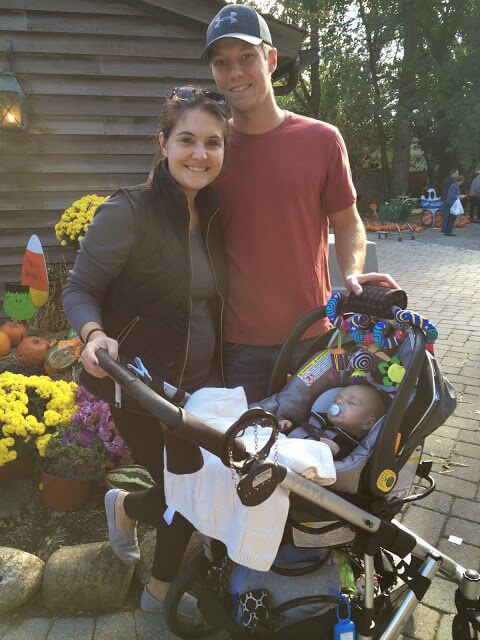 [TWO]
We have had lots of visitors stopping by while we've been here this week. Both family and friends have dropped in to meet Gavin and most of them have even brought adorable gifts. Just yesterday, my aunt and cousin stopped in with my cousin's 6-month old daughter for a quick visit. Remember the hand painted letters my cousin gifted me with at my NJ baby shower? Well, she made me another beautiful, hand painted gift and I absolutely adore it! One of my favorite verses painted onto a wooden sign in colors that are perfect for Gavin's room!
How talented is she? I am trying to get her to open an Etsy shop ASAP!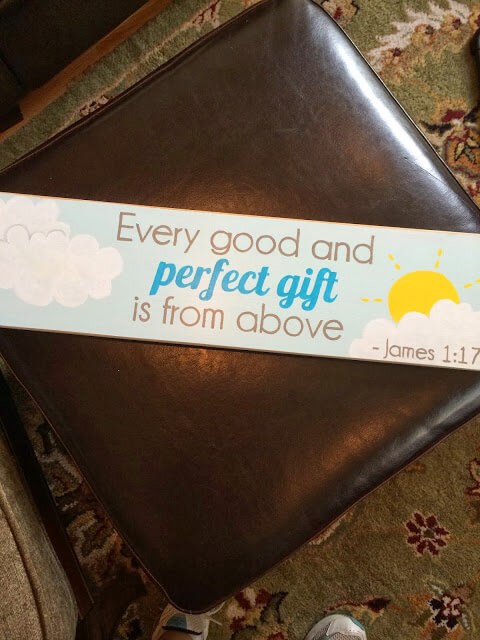 [THREE]
Since we've been out of town, I obviously haven't been attending my Stroller Strides classes. But, I was determined to stay active, knowing a full week off would definitely put me back at square one. Yesterday, while I was outside doing my workout, I snapped this picture. When I saw the leaves beginning to cover the ground in my parents backyard, it was like it suddenly became Fall to me and it made me smile. With less than two weeks until Halloween, I feel like there are so many things I still want to do with Gavin. Time to get crackin'!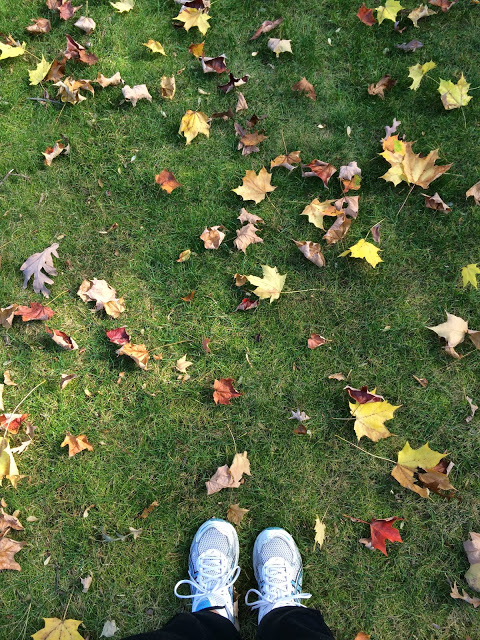 Since Gavin and I have basically been on house arrest this week due to my lack of a car most days, we have gotten to spend lots of time just the two of us. He amazes me everyday with his awareness and strength. He is trying so hard to sit up on his own from a leaning position, and he is talking and laughing more and more. Having a 'conversation' with him when he's chatty is my absolute favorite thing. I need to try and get it on video and share it because it is just the cutest thing. Ever.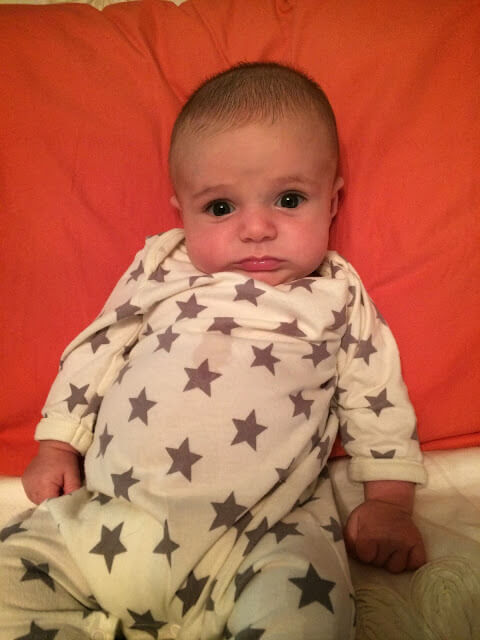 [FIVE]
Speaking of all things Fall, I have become obsessed, as I do every year, with pumpkin spice coffee creamer. I usually buy the International Delight version, but the grocery store here only had Bailey's. It is delicious, and dare I say, better than International Delight. I look forward to my morning coffee time a little more knowing I have a treat waiting for me in the fridge. And, before you know it, it will be time for Peppermint Mocha!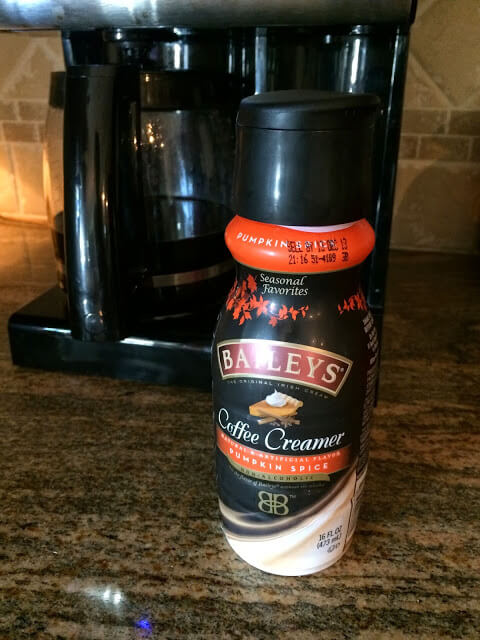 Have you checked out '5 on Friday' yet? I had so much fun putting this post together, it may even become a more regular occurrence around here!
Head over and link up, or just read through all of the other fabulous linked posts this week. Happy Friday, friends!