Thanks to Walgreens for sponsoring my writing. While this post is sponsored, all of the opinions are my own. Help Walgreens help others! Visit their Facebook page
here
to learn about their charitable partners and decide which cause Walgreens will donate to with a quick vote!
Well, bathing suit season is coming to a close, and what do I have to show for it? At this time last year, I was checking the last few items off of my wedding to-do list, and B and I were about 6 weeks into P90X. The difference in my overall wellness since last year may not look like much, but it sure feels like the gap is widening.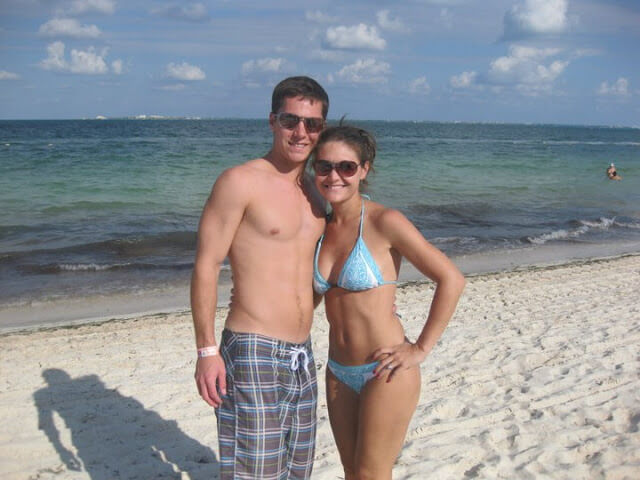 2010 Honeymoon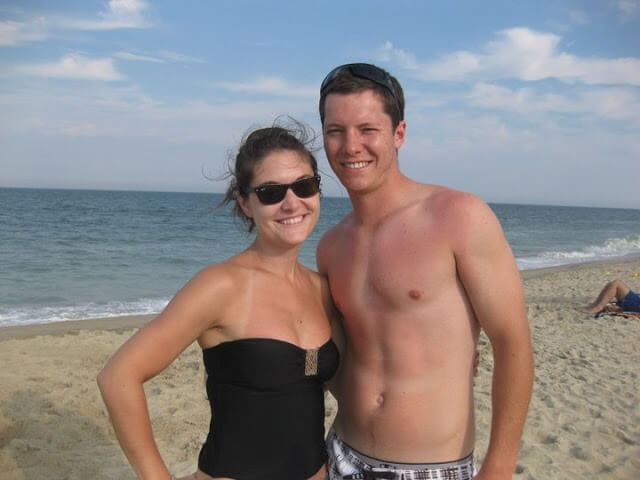 2011 Beachin'
One of the things that I have noticed since tying the knot is that I now feel partially responsible for my little family's wellness. You all know I love to cook, and I try to pay attention to what we're eating and what is stocking our cabinets on a regular basis. But there is so much more that goes into staying active and healthy.
One of my priorities while we're still DINK's is to get us into a healthy lifestyle. I want to start running every morning, to continue our family walks with Riley, to build my collection of healthy recipes, to get more sleep ... sounds easy, right? My husband is active, our dog has plenty of energy, so I should always feel motivated,
right
? Truth be told,
most
some days are harder than others. But, this has been a
silent
goal of mine for the past few months since I've let it slip, and I need to kick it into action.
Are any of you in a similar situation? You used to have the time and motivation to work out consistently, but life has changed and gotten busier, and somehow, one of the most important things has taken a total back seat? I mean, I ran cross country in high school for crying out loud, you would think I could jump right back into the running groove. And? Those P90X DVDs are sitting right next to our TV every day, how hard is it to pop one in? Very difficult, let me tell you.
So, even though it's already September (
when did that happen?!
), I'm making it my "rest-of-the-year-resolution" to get back on the wagon and take responsibility for my family's wellness. God only knows when this little family of ours will start growing, and I want to be well on my way before that happens.
I think I'll start with scheduling our flu shot appointments, one of B's favorite past times, I can assure you. At least I'm a stickler for some things, right? And? Did you know that you can pop into any Walgreens for your flu shot without an appointment? Just sayin'. I'm trying to look out for everyone like that :o)
I'm also taking volunteers to be my personal accountability partner.
You know you wanna
.
Stay tuned for tomorrow's birthday shout out to my sister!
Don't forget to help Walgreens help others! Visit their Facebook page
here
to learn about their charitable partners and decide which cause Walgreens will donate to with a quick vote. I was selected for this sponsorship by the Clever Girls Collective, which endorses
Blog With Integrity
, as I do.