So, remember that time I promised I would blog about our mini anniversary getaway? Well, I'm a bit late, but it's better than nothing, right?!
Many of you already know that we changed our anniversary plans when we bought the house, so our Caribbean getaway got put on hold. Since we had been so busy with the house, and it felt like we hadn't had any time to focus on just us for quite a while, I decided to get my wheels turning and try and come up with a plan that would get us away from the hustle bustle for at least one night. Somewhere in my reeling, I came up with the idea for us to head down to the Gaylord Resort at National Harbor.
I had been to the property once before for a few hours when I attended a good friends' bachelorette party, but I had never been to the hotel, and hadn't spent the night either. And, B had never been there, so that sealed the deal! I made us a one night reservation at the Gaylord Hotel, got some recommendations on where to eat dinner, and decided that we'd hit up the dueling piano bar for after dinner drinks!
On the day of our actual anniversary, Saturday the 5th, I dolled myself up, we packed our bag, dropped the pup off to stay with friends for the night, and we were off! National Harbor is about an hour drive from where we live, and surprisingly, we didn't hit much traffic (a welcomed surprise in the DC Metro area).
We made it to National Harbor by 7PM, checked into our room, and pretty much headed right to dinner because we were starved. We ate at Grace's Mandarin

and absolutely loved it! We are big Asian style food people, so it was a great fit for us. Dinner wrapped up pretty quickly and then we headed over to
Bobby McKey's
Duleing Piano Bar
.
Have you ever been to a piano bar? Oh my goodness. I had been there once before, so I knew to expect a good time, but B and I were cracking up the entire time. They had good drink specials and the entertainment just doesn't stop! It was definitely a fun and light-hearted way to end our evening out.
Overall, our mini getaway was just perfect. We had time to reconnect and just have fun together. It totally reminded me of many of the reasons that I fell in love with B in the first place, and I can't really think of a better reminder for an anniversary, right?! I was able to get a few pictures of our night, so enjoy!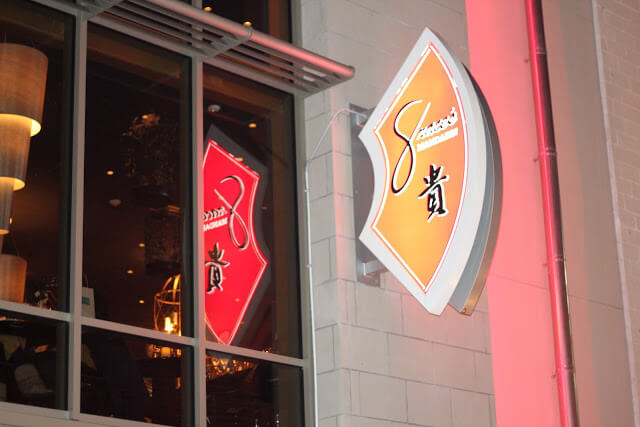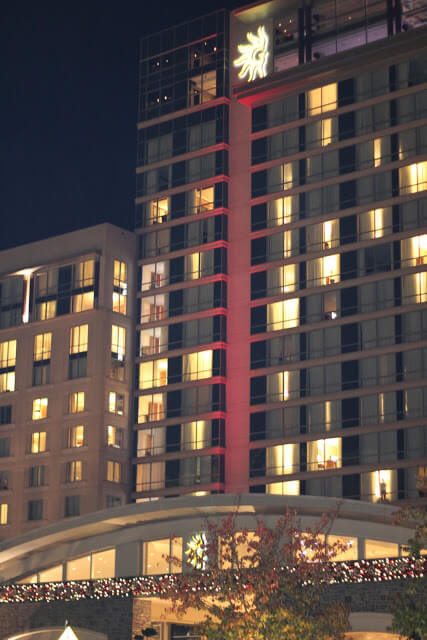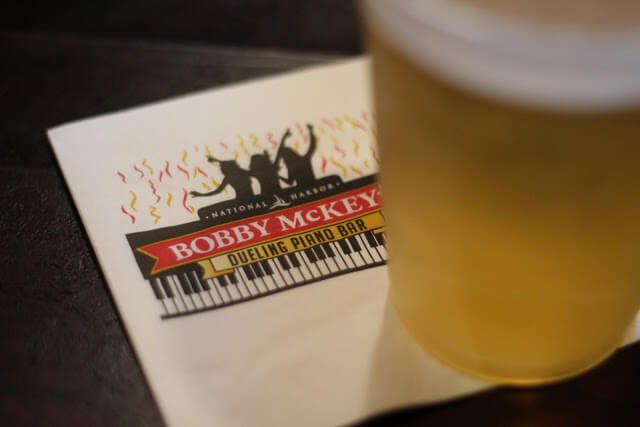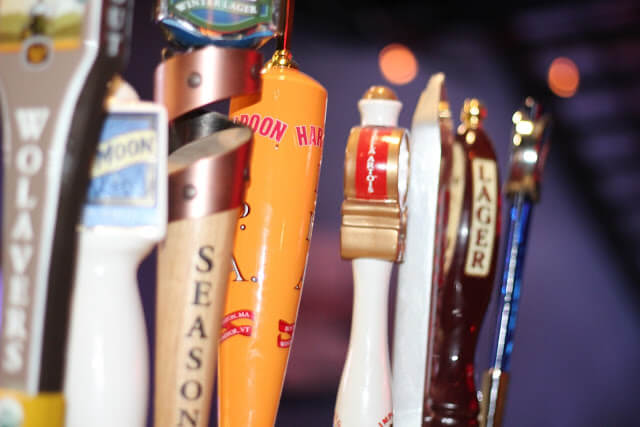 HAPPY WEEKEND!!