A few weekends ago, I happened to have a few free hours on a Sunday afternoon, and was home by myself, which basically never happens. Normally, I would take full advantage of this opportunity to park it on the couch and catch up on my DVR, but then it hit me. I hadn't pulled any of my fall decorations out yet!
Even though I find it a bit silly that I am decorating for fall when we will only be in our place for a few more weeks, I just couldn't help myself. You may remember from back when I
decorated for spring
, that we don't have many places to decorate in our little one bedroom apartment. But, I do my best with what I have.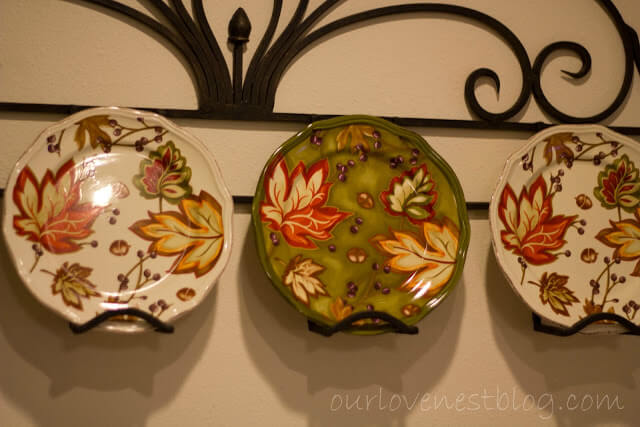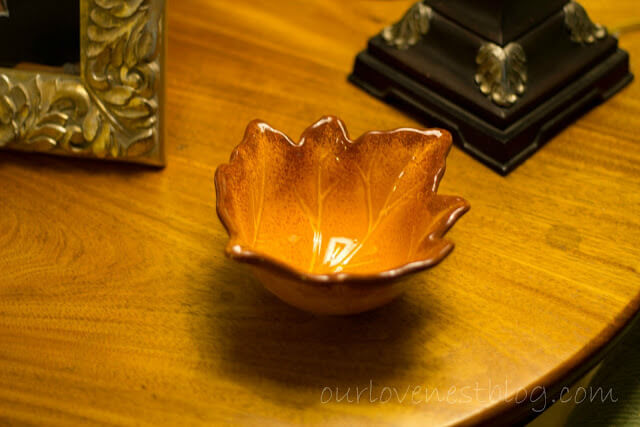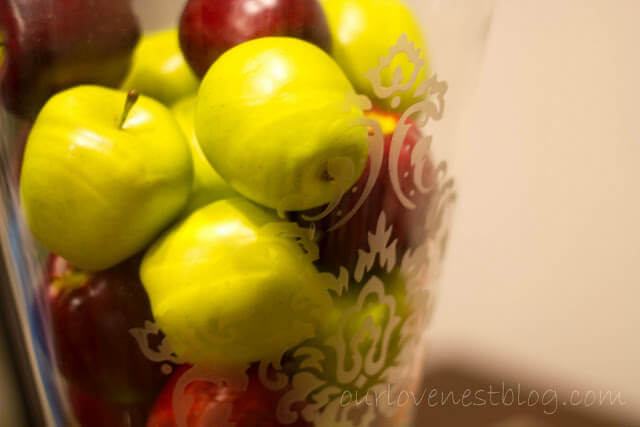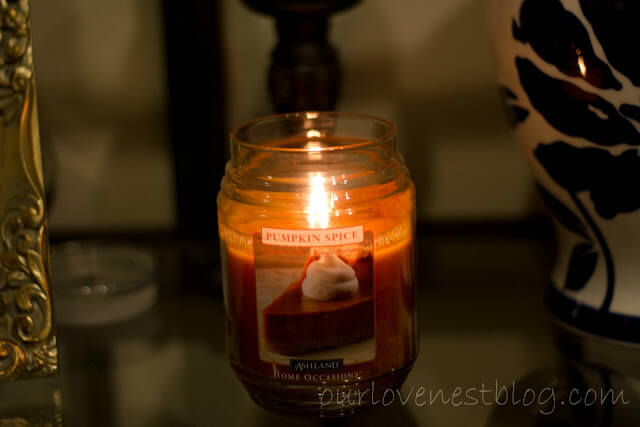 We changed the layout of the room around some since the spring picture. The table now butts up again the wall, rather than sitting in the center of the room like it previously did.
I just love how rich the fall colors are! I use the same vase (it was a wedding shower gift) and refill it each season with different themed fruit fillers from Target. The apples truly are my favorite. I think they stand out the best, and look great with the finish on the table!
Other items:
Painted leaf-shaped bowl and plates - WalMart 2010
Small, painted cream and green leaf plates - WalMart 2010
Dish Rack - Pottery Barn (not sure which year, my Mom passed it down to me)
Apple Filler - Target 2009
Pumpkin Spice Candle - Michael's, Fall 2011

So, there you have it. Fall has graced our quaint little apartment in small doses this year! I am sure that I'll be collecting many more fall themed accessories this year, since I 'll have so much more space to decorate!
Who am I kidding, the Christmas decor comes out November 15th!!