I hope that everyone had a wonderful, long weekend! We jetted out of town right after work on Thursday and were lucky enough to stay at the beach until the wee hours of the morning today. The 5am wake up call was rough, but five nights at the beach was worth it!
We did the usual holiday weekend things, including cold drinks, plenty of sun and fireworks. It was nice to disconnect from everything that we have going on back here in our "real life" and just relax. No TV. No internet (well, that last part isn't entirely true :o))
And, we are now the proud parents of a swimming puppy! It took a bit of coaxing (read: treating) to get Riley into the water the first time, but once she was in, she loved it!! It was so cute to see how much of an instinct it was for her to swim. It must be the lab in her!
What fun would this post be without a few photos?
And the coaxing begins ...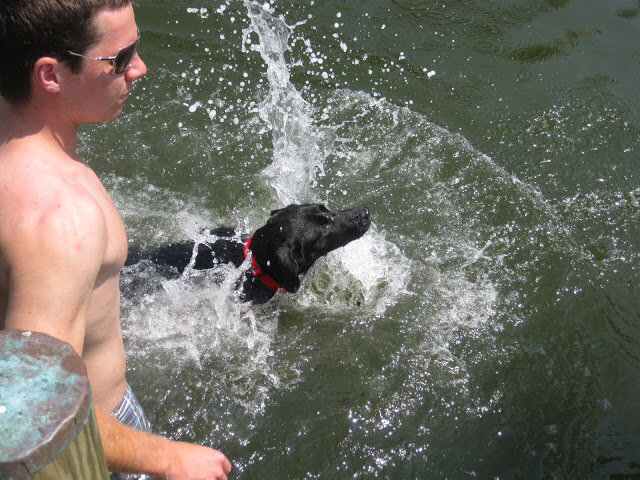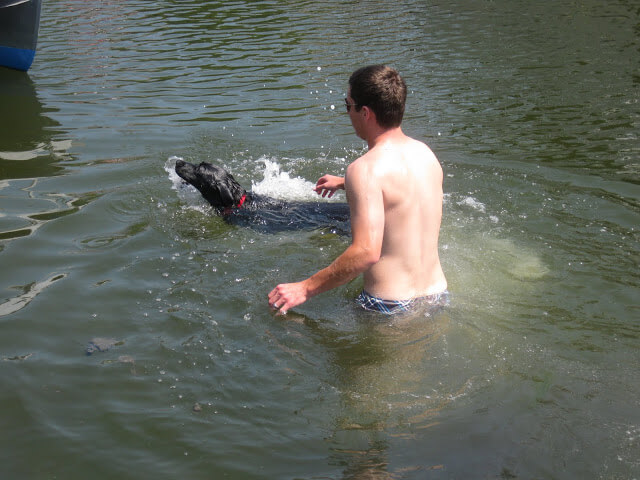 Isn't she an adorable swimmer?!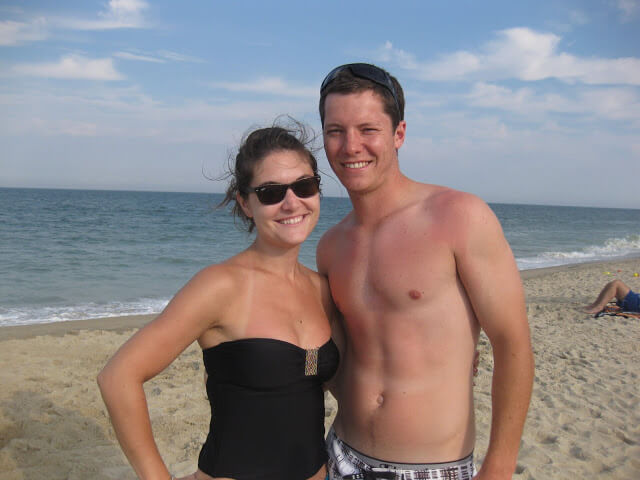 Beachin' it with Hubs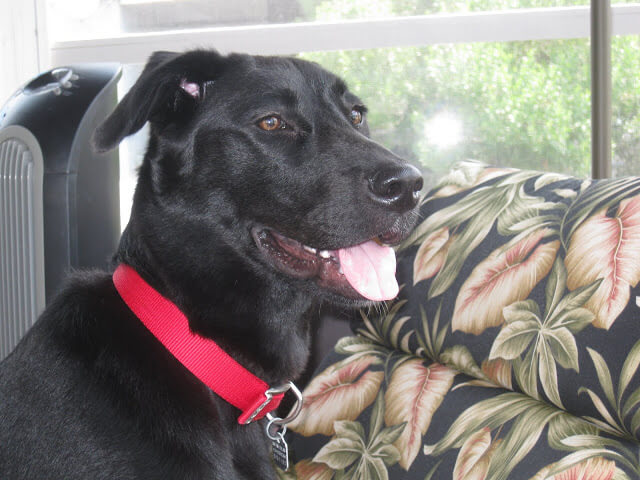 Our grown-up looking pup loving the beach house :o)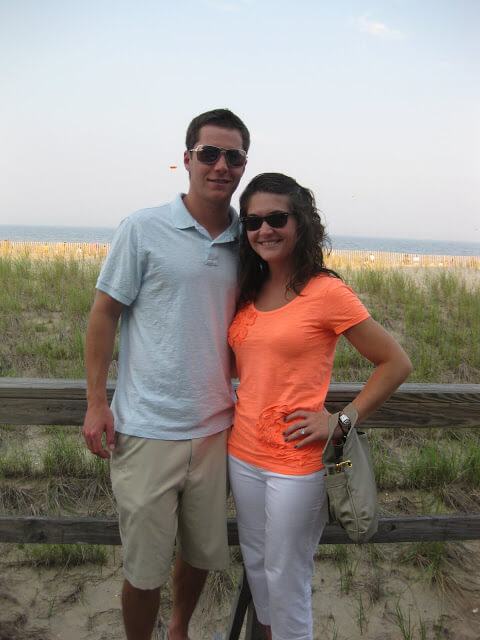 Walking the boardwalk one night after dinner. Kinda loving this pic
I hope you all spent your long weekend relaxing and celebrating our great nation! We're excited that it's already Tuesday, and that we head back to the beach house in just nine days!